Event
---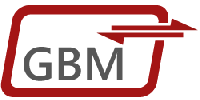 ---
---
Share on:
04/02/2020 - 04/04/2020 | Mosbach
71. Mosbacher Kolloquium: The world of RNAs – principles and applications
Ribonukleinsäuren (RNA) sind von grundlegender Bedeutung für alle Lebewesen und üben in deren Zellen äußerst vielfältige Rollen aus. Sie übertragen unter anderem genetische Information, haben katalytische Funktionen, dirigieren Proteine und kontrollieren regulatorische Netzwerke. In den letzten Jahren wurden mit modernen Systembiologie-Methoden komplexe Transkriptome analysiert und eine Vielzahl an neuen RNA-Klassen und RNA-Bindeproteinen entdeckt. Die zentrale Bedeutung von RNA in regulatorischen und sensorischen Prozessen wird immer besser aufgeklärt und geht mit der Entschlüsselung neuer biologischer Konzepte einher. Des Weiteren wurde in den letzten Jahren auch deutlich, dass die meisten RNA-Klassen durch eine Vielzahl an Modifikationen weiter verändert werden. Das sogenannte "Epitranskriptom" beschreibt diese durch posttranskriptionelle Modifikationen gesteuerte dynamische Regulierung der genetischen Informationsvermittlung und der Anpassung von RNA-Funktionen. Detailliertere Kartierungen des Epitranskriptoms zeigen, dass die Regulation bestimmter RNA-Modifizierungen eine bedeutende Rolle bei vielen Krankheiten spielt.

Die Erkenntnisse dieser modernen RNA-Forschung weisen auch auf das große Potenzial von RNA für die Diagnostik und Behandlung von Krankheiten hin. Verschiedene RNAs können wichtige Bausteine für experimentelle Therapien gegen Bakterien, Viren, Krebs und unterschiedliche chronische Erkrankungen sein. Zur Zeit kommen RNA-basierte Therapeutika bei seltenen Erbkrankheiten zum Einsatz und RNA-basierte Wirkstoffe befinden sich in ersten klinischen Studien gegen Alzheimer, Asthma, Diabetes, HIV, erhöhte Cholesterinwerte und Tumorbildung.

Das 71. Mosbacher Kolloquium 2020 widmet sich sowohl der Erforschung von RNA-Funktionen und Modifikationen als auch der Anwendung von RNA in therapeutischen Ansätzen. Das Kolloquium bringt führende internationale Experten aus diesen Bereichen der RNA-Forschung zusammen. Ein Höhepunkt wird dabei die Feodor Lynen-Ehrenvorlesung von Susan Gottesman, einer Pionierin der Erforschung regulatorischer sRNAs in Bakterien, sein. Patrick Cramer erhält die Otto Warburg Medaille und wird die Transkription und Regulation des Erbguts in atomarer Auflösung beschreiben. Weitere aktuelle Arbeiten werden von Konferenzteilnehmern in drei Postersessions und Kurzvorträgen vorgestellt. Junge Wissenschaftler sollen die Möglichkeit erhalten sich über die Fortschritte der gegenwärtigen RNA-Forschung und die Perspektiven für RNA-Therapien zu informieren. Die Junior-GBM organisiert zum 71. Kolloquium eine Session und die Veranstaltung "Meet the Prof", die es Nachwuchswissenschaftler/innen ermöglicht, sich ungezwungen mit Vortragenden über Forschungs- und Karrieremöglichkeiten auszutauschen.

Symposien und Sprecher

Mechanisms and functions of regulatory RNAs

Rotem Sorek, Rehovot, Il
Sarah Woodson, Baltimore, USA
Maude Guillier, Paris, FR
Julius Brennecke, Wien, AT
Nikolaus Rajewsky, Berlin, D

Ribonucleoproteins

Martin Jinek, Zurich, AT
Elena Conti, Martinsried , D
Dina Grohmann , Regensburg, D
Susan Gottesman, Bethesda, USA (Feodor Lynen Lecture)
Junior GBM Session
Nina Papavasiliou, Heidelberg, D
Thomas Tuschl, New York, USA

Epitranscriptomics

Andres Jäschke, Heidelberg, D
Jean-Yves Roignant, Mainz, D
Ann Ehrenhofer-Murray, Berlin, D
Chuan He, Chicago, USA
Michaela Frye, Heidelberg, D

RNA Therapeutics

Frank Slack, Boston, USA
Muthiah Manoharan, Cambridge, USA
Patrick Cramer, Göttingen, D (Otto Warburg Lecture)
Jörg Vogel, Würzburg, D
Adrian Krainer, New York, USA
Stefanie Dimmeler, Frankfurt, D
Mariola Fotin-Mleczek, Tübingen, D
Thomas Thum, Hannover, D
Information on participating / attending:
Die Registrierung wird über die Tagungswebseite ab Ende Oktober 2019 möglich sein.
04/02/2020 08:50 - 04/04/2020 13:00
Alte Mälzerei
Alte Bergsteige 7
74287 Mosbach
Baden-Württemberg
Germany
Scientists and scholars, Students
Biology, Chemistry, Medicine
Conference / symposium / (annual) conference
URL of this event: http://idw-online.de/en/event64895
Attachment

71. Mosbacher Kolloquium der GBM
---