Event
---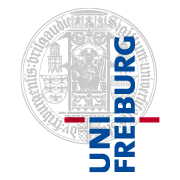 ---
07/01/2019 - 07/06/2019 | Freiburg
Galaxy Community Conference 2019 [EN]
The conference in Freiburg is expected to attract around 250 international participants from a wide range of scientific fields - from biology and chemistry to ecology and meteorology. The Galaxy Community Conference 2019 starts with a Galaxy Training Day on Monday, July 1, 2019, followed by three conference days (July 2-4, 2019) with lectures and parallel Galaxy Workshops on a variety of topics, also for advanced users. This will be followed by a Collaboration Fest for two more days at the Konzerthaus (Core, July 5-6, 2019) and will be continued (Encore, July 7-8, 2019) at the University of Freiburg.

The possibilities offered by Big Data are fundamentally changing many research processes in the life sciences: manageable experimental set-ups are often replaced by analyses that correspond to hundreds of thousands of individual experiments. The Galaxy project offers researchers a comprehensive service: With the help of an easy-to-use online platform, they can independently use powerful computers for data analysis without any knowledge of programming. Bioinformatics at the University of Freiburg coordinates the operation of the Galaxy Europe server, which was launched in 2018, and offers online tutorials and training courses for users, administrators and developers - all free of charge and on an open source basis.

Galaxy was initiated at the US Penn State University and further developed at the University of Freiburg in the Collaborative Research Centre "Medical Epigenetics" and as part of the Deutsches Netzwerk für Bioinformatik-Infrastruktur (German Network for Bioinformatics Infrastructure) (de.NBI).

For more information
Press release "Green Light for Galaxy Europe" (2018):
http://www.pr.uni-freiburg.de/pm-en/press-releases-2018/green-light-for-galaxy-e...
Information on participating / attending:
A fee will be charged. Registration is required:
https://galaxyproject.org/events/gcc2019/registration
07/01/2019 09:00 - 07/06/2019 18:00
Konzerthaus Freiburg
Konrad-Adenauer-Platz 1
79098 Freiburg
79098 Freiburg
Baden-Württemberg
Germany
Journalists, Scientists and scholars
Biology, Economics / business administration, Information technology
Conference / symposium / (annual) conference
Presse- und Öffentlichkeitsarbeit
URL of this event: http://idw-online.de/en/event63948
---