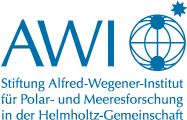 ---
---
Teilen:
23.11.2007 17:05
25 years of research in polar seas aboard the research vessel Polarstern
On December 9, 2007, the ice-breaking research vessel Polarstern will celebrate her 25th anniversary of service: since 1982, the world's most powerful polar research vessel has been venturing to the Arctic and Antarctic on behalf of the Alfred Wegener Institute for Polar and Marine Research, part of the Helmholtz Association.
7600 scientist from 36 nations have gained insights into the polar oceans aboard Polarstern, facilitating our current understanding of the earth as a system. Polarstern provides ideal working conditions for international and interdisciplinary research teams and offers safe transport in polar seas. Currently, Polarstern is on her way to the Antarctic as part of the International Polar Year 2007/08. The birthday celebration for Polarstern will take place on November 28 at the Museum of Natural History in Berlin, and will include a special address by Chancellor Dr Angela Merkel.

The international research community owes a vast amount of knowledge to the operation of Polarstern, e.g. concerning past climate and the largely unexplored deep sea. The largest German research vessel was funded by the then Federal Ministry of Education and Research, and is operated by the Alfred Wegener Institute for Polar and Marine Research. "For 25 years, expeditions aboard Polarstern have been producing scientific results which have significantly advanced our understanding of important parts of the earth as a system", says Prof Dr Karin Lochte, Director of the Alfred Wegener Institute. Polarstern expeditions are designed as international and interdisciplinary ventures in order to enhance insights into the polar regions through optimal scientific exchange and data gain. Polarstern can accommodate up to 55 scientists, who, aside from being provided with a bunk, have access to modern laboratories, aquaria and measuring equipment, but are also able to bring their own instruments or work around the clock. During extended research voyages to the polar regions, Polarstern must be entirely self-sufficient, with the crew being able to carry out even complicated repairs independently. Polarstern not only represents a floating laboratory, it also supplies Neumayer Station in the Antarctic, which is operated year round, with food, materials and fuel.

Polar research is climate research
Despite the tremendous significance of polar regions for the climate and comprehensive research activities in the past, many questions about polar oceans remain unanswered. It takes a reliable logistical infrastructure to travel to and study such inhospitable regions. Polarstern is the only vessel in the world to enable directed research in polar oceans year round. "Only if we have long-term data from these limited-access regions, will we be able to recognise changes and make predictions for the future. The data collected from oceans, sea ice and from the atmosphere above, allows international teams of scientists to construct models which we will need to adapt to future living conditions on our planet", says Dr Eberhard Fahrbach, scientific coordinator of the Polarstern expeditions.
In order to facilitate participation by the general public and future young scientists in polar research, individual Polarstern voyages are occasionally accompanied by media representatives, teachers and artists. University students and PhD candidates regularly join Polarstern in order to get to know the practical aspects of polar research and to collect important data for diploma and doctoral research.

Results from 25 years of Polarstern expeditions
The 45 Polarstern expeditions to date have provided a major contribution to our understanding of the environment. Fascinating biological communities in the deep sea were investigated by means of robots, operated from Polarstern. After a 10,000 square kilometre section of the Larsen Ice Shelf in Antarctica broke away, marine biologists were able, for the very first time, to take a look at the previously entirely unknown habitat under the ice during the winter of 2006/2007.
Both anchored and drifting recording platforms, deployed during expeditions in the Arctic and Southern Oceans, have been providing multi-year data records of salinity, temperature and currents, including during winter and from below the sea ice. Oceanographers at the Alfred Wegener Institute have been using these data to examine the effects of current climate change on polar oceans and broader global climate developments. The operation of such observation systems requires continual maintenance and a reliable polar research programme.
The winter expeditions attracted particular attention. Usually, Polarstern travels to the Arctic during the European (i.e. Arctic) summer and spends her winters (austral summers) in the Antarctic. However, several research expeditions were also carried out during the polar winter seasons. These investigations pose very high technical demands, but are essential for observations of full annual cycles in polar environments. 2005/2006 was the last time Polarstern spent a full year in the Antarctic to explore the development of sea ice and associated species communities. One important component of polar animal life is the Antarctic krill. These crustaceans not only represent the most significant food source for many marine mammals, but also have much commercial potential.
Geoscientists owe their current knowledge about the origin of the polar oceans to seismic investigations aboard Polarstern. The opening and closing of ocean basins severely influenced the development of life, as well as climate, during the various geological periods on Earth. Sediment cores obtained from aboard Polarstern, provide insights into the climate history of the planet.

Polarstern during the International Polar Year 2007/08
Currently, Polarstern is on assignment as part of the International Polar Year which sees more than 50,000 scientists and technical staff in over 230 international research projects, addressing urgent questions of polar and climate research. Many of the research projects depend on Polarstern as their basis of operation.
On October 26, 2007, Polarstern left Bremerhaven for Cape Town. During this voyage, marine biologists have been studying the species composition and distribution of small animals drifting in the water, the so-called zooplankton. The microscopic organisms form the dietary basis of many fishes, thus representing an essential component of marine food webs in the ocean. Within the framework of the project 'Census of Marine Zooplankton', the marine biologists are expecting to discover numerous new species of plankton. After a brief stop in Cape Town, Polarstern will start heading towards Antarctica on November 28, 2007.

Polarstern - 25 years of research in Arctic and Antarctic
Marking the anniversary, a book "Polarstern - 25 Jahre Forschung in Arktis und Antarktis" (German language only) will be published by Delius Klasing Verlag (ISBN No 978-3-7688-2433-0). The two editors, scientists Dieter Karl Fütterer and Eberhard Fahrbach, have both led many expeditions to the Arctic and Antarctic. They have compiled contributions from more than 50 Polarstern travellers, including crew members and scientists, to capture the most beautiful, exciting but also difficult moments aboard Polarstern, using a backdrop of scientific results.

Notes for Editors:
Your contact persons are Dr Eberhard Fahrbach (Tel: ++49-471-4831-1820, email: Eberhard.Fahrbach@awi-de), and Dr Dieter Fütterer (Tel: ++49-471-4831-1202, email: Dieter.Fuetterer@awi-de). Your contact person in the public relations department is Dr Susanne Diederich (Tel: ++49-471-4831-1376, email: Susanne.Diederich@awi-de).

Media representatives are cordially invited to attend the anniversary celebration with Chancellor Dr Angela Merkel on November 28, at 18.30 at the Museum of Natural History in Berlin. At 18.30, there will be a brief photo opportunity with the Polarstern model.

Please register your attendance no later than Monday, November 26, 10.00 a.m., providing surname, first name and date of birth, with Dr Angelika Dummermuth (Tel: ++49-471-4831-1742, email: Angelika.Dummermuth@awi-de).

A press release concerning the Antarctic expedition starting November 28, will be published on November 26, 2007.

Review copies of the book "Polarstern - 25 Jahre Forschung in Arktis und Antarktis" are available from the publisher, Verlag Delius Klasing, attention Christian Ludewig (Tel: ++49-521-559902, email: c.ludewig@delius-klasing.de).

Printable images can be found on our webpage at
http://www.awi.de/de/aktuelles_und_presse/pressemitteilungen/

Upon request, we will be happy to send you film material suitable for broadcasting.

Additional information about Polarstern and current expeditions is available at
http://www.awi.de/de/infrastruktur/schiffe/polarstern/

Please send us a copy of any published version of this document.

Technical Specifications for Polarstern
Construction: Howaldtswerke/Deutsche Werft (HDW), Kiel
Dockyard: Nobisburg, Rendsburg
Ice breaker design: Hamburgische Schiffbau-Versuchsanstalt
Overall length: 118 metres
Maximum beam: 25 metres
Height to main deck: 13.6 metres
Draught: max. 11.2 metres
Maximum displacement: 17,300 tonnes
Light weight: 11,820 tonnes
Engine power (4 engines): approx. 14,000 kW (20,000 bhp)
Cruising speed: 12 knots

Management of operations
Shipping Company Reederei F. Laeisz

Expedition data Polarstern
Construction costs (1982): 100 Mill. Euro
Daily costs of operation: 54,000 Euro
Crew: max. 44 persons
Scientific staff: max. 55 persons
Arctic expeditions: 22
Antarctic expeditions: 24 (the 24th Antarctic expedition began on October 26, 2007)
Travelled nautical miles: 1,252,330 upon arrival in Cape Town on Nov 26, 2007
Expedition participants: 7600 persons from 36 countries

The Alfred Wegener Institute for Polar and Marine Research (AWI) conducts research in the Arctic, Antarctic and in oceans of mid and high latitudes. The AWI coordinates polar research in Germany, and provides important infrastructure, such as the research icebreaker Polarstern and stations in the Arctic and Antarctic, for international science organisations. The AWI is one of 15 research centres of the 'Helmholtz-Gemeinschaft' (Helmholtz Association), the largest scientific organisation in Germany.
---
Merkmale dieser Pressemitteilung:
Biologie, Chemie, Geowissenschaften, Informationstechnik, Mathematik, Physik / Astronomie, Sprache / Literatur
überregional
Forschungsergebnisse, Forschungsprojekte
Englisch
---