Event
---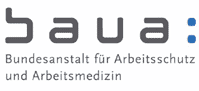 ---
---
11/04/2008 - 11/05/2008 | Dortmund
DASA-Symposium "Constructing the future of work - Wie wollen wir leben und arbeiten?"
Visionen künftiger Arbeitsgestaltung stehen im Mittelpunkt des Symposiums "Constructing the future of work - wie wollen wir leben und arbeiten", das am 4. und 5. November 2008 in der DASA (Deutsche Arbeitsschutzausstellung) in Dortmund stattfindet. Das prominent und interdisziplinär besetzte Symposium bildet den Auftakt einer Veranstaltungsreihe der DASA zum Thema "Zukunft der Arbeit".

Bereits heute lassen sich Trends und Entwicklungen erkennen, die die Arbeitswelt und Lebenswirklichkeit von morgen bestimmen. Beim Symposium "Constructing the future of work" beleuchten zwölf anerkannte Wissenschaftler die Arbeitswelt von morgen unter verschiedenen Gesichtspunkten. Im Anschluss an die Vorträge verteidigen die Referenten ihre Standpunkte im konstruktiven Streitgespräch mit Journalisten, Künstlern und Wissenschaftlern. Für die Moderation konnte die Wirtschaftspublizistin Ursula Weidenfeld, Chefredakteurin impulse, gewonnen werden.

So trifft beispielsweise der Unternehmer und Wissenschaftler Prof. Götz Werner, dm-markt, nach seinem Beitrag "Bedingungsloses Grundeinkommen und Konsumsteuer" auf PD Dr. Hilmar Schneider vom "Forschungsinstitut zur Zukunft der Arbeit" in Bonn. Eine umfassende nachhaltige Gestaltung der Arbeitswelt fordert die Arbeitswissenschaftlerin Prof. Dr. Eva Senghaas-Knobloch, Universität Bremen, und diskutiert anschließend mit der Organisationspsychologin PD Dr. Petia Genkova, Universität Passau. Choreograph Marcus Grolle kommentiert einen Beitrag von Jakob von Weizsäcker, Brussels European and Global Economic Laboratory, zum Einwanderungsland Deutschland. Zukunftsforscher und Science-Fiction Autor Dr. Karlheinz Steinmüller, Z_Punkt: The Foresight Company, streitet über "Artisanen, Cyberteams und Prekarier" mit Dr. Gerhard Kilger, Leiter der DASA.

Unter den Impuls gebenden Referenten befinden sich auch der Nestor der katholischen Sozialethik Prof. Dr. Friedhelm Hengsbach SJ, Prof. Dr. Klaus Dörre, Universität Jena, und Prof. Dr. Peter Kern, Fraunhoferinstitut IAO. Durch die Vielfalt der Beiträge eröffnet sich den Teilnehmenden eine Übersicht über die unterschiedlichen Forschungsansätze zum Thema "Zukunft der Arbeit".

"Das Symposium verfolgt das Ziel, einen Diskurs zu ermöglichen, der in seiner Interdisziplinarität sonst nicht stattfindet", erklärt DASA-Projektleiterin Dr. Karin Kaudelka. Dabei will das Symposium vor dem Hintergrund komplexer werdender ökonomischer und gesellschaftlicher Verhältnisse Handlungsmaximen für eine menschengerechte, innovative und leistungsfähige Arbeitswelt formulieren.

Ein attraktives Abendprogramm ergänzt den wissenschaftlichen Diskurs. In einer Theater-Führung durch die Ausstellung entführen Schauspieler die Teilnehmer in die Arbeitswelt des Jahres 2026. Der Choreograph Marcus Grolle tanzt eine eigens zum Thema entwickelte Performance zum ersten Mal vor Publikum. Außerdem laufen elf Kurzfilme zum Wandel der Arbeit aus einem Kurzfilmwettbewerb der Kulturstiftung des Bundes.
Information on participating / attending:
Das gesamte Programm befindet sich unter http://www.dasa-dortmund.de/tagung auf der DASA-Homepage. Die Teilnahmegebühr beträgt 80 Euro, darin sind Abendbuffet und Rahmenprogramm enthalten.

Anmeldung bei Angelika Frachisse M.A., Tel.: 0231.90 71 22 78, Fax: 0231.90 71 25 46, E-Mail: frachisse.angelika@baua.bund.de
11/04/2008 13:00 - 11/05/2008 16:30
DASA
Friedrich-Henkel-Weg 1-25
44149 Dortmund
44149 Dortmund
Nordrhein-Westfalen
Germany
Business and commerce, Scientists and scholars
Economics / business administration, Nutrition / healthcare / nursing, Psychology
URL of this event: http://idw-online.de/en/event25007
---