Event
---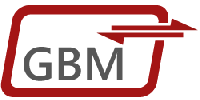 ---
---
03/30/2017 - 04/01/2017 | Mosbach
68. Mosbacher Kolloquium: Cell Organelles - Origin, Dynamics and Communication
Das Kolloquium widmet sich einem neuen Konzept zellulärer Organisation und den daraus folgenden vielfältigen und hochaktuellen Fragen.
Es ist den Organisatoren gelungen, hochkarätige Experten aus aller Welt zu gewinnen, welche die verschiedensten Aspekte der aktuellen Organellenforschung, von deren Entstehung während der Evolution bis hin zu ihrer Rolle bei verschiedensten pathophysiologischen Zuständen, präsentieren und zur Diskussion stellen. Darüber hinaus werden auch höchst vielversprechende Nachwuchsforscher die Gelegenheit bekommen, ihre Arbeiten einem internationalen Publikum vorzustellen.
Die GBM verleiht im Rahmen des Symposiums den Eduard-Buchner Preis an Ramanujan Hegde (Cambridge, UK) sowie die Feodor Lynen Medaille an Jodi Nunnari (Davis, USA).

Symposien und Sprecher:

Evolution and Origin of Organelles
Andre Schneider, Bern, CH
Margaret Robinson, Cambridge, UK
Mark Field, Dundee, UK
Andreas Weber, Düsseldorf, D

Functional Networks in Organelles
Ed Hurt, Heidelberg, D
Florian Heydt, Berlin, D
Sven Thoms, Göttingen, D

Organellar Signalling
Michael Schroda, Kaiserslautern, D
Barbara Conrad, München, D
Cole Haynes, New York, USA
Tatjana Kleine, München, D
Maximilian Ulbrich, Freiburg, D

Organellar contacts and dynamics
Benoit Kornmann, Zürich, CH
Gia Voelz, Boulder, USA
Maya Schuldiner, Rehovot, IL
Ulrike Kutay, Zürich, CH
Robert Ernst, Frankfurt, D

Organellar changes in pathology
Frank Madeo, Graz, AU
Jared Rutter, Salt Lake City, USA
Elena Rugarli, Köln, D
Stefanie Weinert, Berlin, D

Feodor Lynen Ehrenvorlesung: Jodi Nunnari, Davis, USA
Eduard Buchner Preis: Manu Hegde, Cambridge, UK

Weitere Informationen finden Sie unter http://www.mosbacher-kolloquium.org.
Information on participating / attending:
Die Registrierung ist über die Tagungswebseite möglich.
03/30/2017 08:45 - 04/01/2017 12:30
Alte Mälzerei
Alte Bergsteige 7
74821 Mosbach
Baden-Württemberg
Germany
Scientists and scholars, Students
Biology, Chemistry, Medicine
Conference / symposium / (annual) conference
URL of this event: http://idw-online.de/en/event54673
Attachment

68. Mosbacher Kolloquium 2017

68. Mosbacher Kolloquium
---