Event
---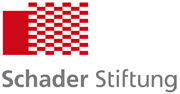 ---
---
Share on:
11/09/2016 - 11/11/2016 | Darmstadt
Fachtagung "Utopia. Religion – Macht – Gesellschaft" mit zwei öffentlichen Abendveranstaltungen
Im Dreiklang von Religion, Macht und Gesellschaft verorten sich viele Utopien. Die Bandbreite der zu diskutierenden Utopien reicht von religiösen über sogenannte grüne und technologische bis hin zu politischen und gesellschaftlichen Utopien. Sowohl Potential als auch Risiko scheinen in alten wie in modernen Utopien auf. Zugleich stellen sich die Fragen, ob das Christentum oder auch die Demokratie überhaupt utopiefähig sind. Gemeinsam mit Beteiligten aus religionssoziologischen, theologischen, kultur-, kommunikations- und politikwissenschaftlichen Bereichen wird die Schader-Stiftung diese Tagung mit ihrer weiten inhaltlichen Breite durchführen.

Das umfangreiche Programm zur Veranstaltung finden Sie im Internet.

Zwei öffentliche Abendveranstaltungen bieten auch interessierten Bürgerinnen und Bürgern Gelegenheit zur Teilnahme. Wir würden uns freuen, wenn Sie hierüber vorab berichten könnten:

Am Mittwoch, 9. November 2016 findet um 18:00 Uhr im Schader-Forum, Goethestr. 2 in 64285 Darmstadt eine öffentliche Abendveranstaltung statt mit Vorträgen zur Frage "Was ist und wozu dient Utopie?" aus den Blickwinkeln der Vergangenheit, der Gegenwart und der Zukunft.

Es sprechen an diesem Abend:
Prof. Dr. Ulrich Bartosch, Katholische Universität Eichstätt-Ingolstadt, wissenschaftlicher Beirat der VDW
Prof. Dr. Uwe Schneidewind, Wuppertal Institut für Klima, Umwelt, Energie GmbH / Schumpeter School of Business and Economics, Bergische Universität Wuppertal
Prof. Dr. Dr. h.c. Gesine Schwan, HUMBOLDT-VIADRINA Governance Platform

Am Donnerstag, 10. November 2016 findet um 18:30 Uhr im Schader-Forum, Goethestr. 2 in 64285 Darmstadt auf Einladung der Evangelischen Kirche in Hessen und Nassau eine zweite öffentliche Abendveranstaltung statt zum Thema Utopiefähigkeit des Christentums.

Es diskutieren an diesem Abend:
Dr. Klaus Kufeld, Ernst-Bloch-Zentrum, Ludwigshafen am Rhein
Prof. Dr. Peter Scherle, Theologisches Seminar Herborn der Evangelischen Kirche in Hessen und Nassau
Ausrichter der Fachtagung ist die Schader-Stiftung in Kooperation mit der Vereinigung Deutscher Wissenschaftler, dem Projektbüro Reformationsdekade der Evangelischen Kirche in Hessen und Nassau, der Evangelischen Akademie Frankfurt am Main, der Katholischen Akademie Rabanus Maurus – Haus am Dom und der Katholischen Universität Eichstätt. Wir bedanken uns für die Förderung durch die Herbert Quandt-Stiftung, Bad Homburg.

Die Ausrichter würden sich über Ihr Kommen sehr freuen und bitten um Anmeldung an lonitz@schader-stiftung.de.
Information on participating / attending:
Die Teilnahme an der Veranstaltunhg ist kosenfrei
11/09/2016 15:00 - 11/11/2016 11:45
Goethestr. 2
64285 Darmstadt
Hessen
Germany
Journalists, all interested persons
Cultural sciences, History / archaeology, Philosophy / ethics, Politics, Social studies
Conference / symposium / (annual) conference
Presse- und Öffentlichkeitsarbeit
URL of this event: http://idw-online.de/en/event55883
Attachment

Programm der Veranstaltung
---