Event
---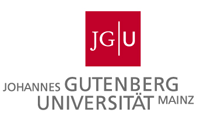 ---
---
Share on:
12/15/2016 - 12/17/2016 | Mainz
The Refuge of Objects / Objects of Refuge
Nicht erst im Licht der aktuellen Ereignisse um Flucht, Vertreibung und Migration sowie der Entwurzelung von Menschen ergeben sich Fragen nach dem Verhältnis von Materialität und Sozialität. Vielmehr ist Flucht seit je her eine von Objekten bewohnte Resonanzwelt. So zeigt gegenwärtig etwa die Medienberichterstattung, z.B. in Form von Fotoreportagen, dass die Beziehungen zu den Dingen und Habseligkeiten der Flucht als emotional und auch amoralisch relevant erlebt werden. Gegenstände wie z.B. Handys, Schuhe, Kleidungsstücke oder andere Alltagsobjekte sedimentieren menschliche Tätigkeit und dienen der körperlich-materiell vollzogenen Objektivierung des Menschen.

Das Symposium stellt eine kulturwissenschaftliche Forschung in den Mittelpunkt, die sich für die Vermischungen zwischen menschlicher Aktivität und materieller Infrastruktur interessiert. Der die Tagung leitende Begriff der "Zu/Flucht" ("Refuge") wird in diesem Zusammenhang als ein zeitlich und räumlich offenes Ereignis verstanden, das Menschen und Objekte in zweifacher Form versammelt. Die Tagungsbeiträge diskutieren sowohl Arrangements in Objekten (etwa Zeichen, Symbole, Texte) als auch mit Objekten (Artefakte, Dinge, sinnliche Phänomene, Material, Natur). Die internationale Tagung bezweckt, die Funktion von Objekten und ihr Wirken zu diskutieren, ihren Sinn und ihre Sinnlichkeit materialitätsanalytisch zu beschreiben und ihre affektive Qualität zu erfassen.

Das Symposium wird vom Transnational American Studies Institute der JGU in Zusammenarbeit mit dem Center for Material Culture Studies (CMCS) der University of Delaware, USA, und dem Winterthur Museum/Library Collaboration organisiert. Die Veranstalter erwarten Teilnehmer aus den USA, England, dem Nahen Osten und Deutschland. Veranstaltungsort ist am Donnerstag, 15. Dezember der Alte Senatssaal (Raum 07-232), Naturwissenschaftliche Fakultät, Johann-Joachim-Becher-Weg 21, und am Freitag, 16. Dezember und Samstag, 17. Dezember der Fakultätssaal im Philosophicum, Jakob-Welder-Weg 18, jeweils auf dem JGU-Campus. Der Vortrag von Catharine Dann Roeber "Material Culture Studies, Connoisseurship, Close Looking and More: An Historical Overview of Studying Stuff" findet am Donnerstag um 15:30 Uhr im Alten Senatssaal (Raum 07-232), Naturwissenschaftliche Fakultät statt.
Information on participating / attending:
Bitte Anmeldung an Frau Anette Vollrath (anette.vollrath@uni-mainz.de)
12/15/2016 08:30 - 12/17/2016 15:00
Johannes Gutenberg-Universität Mainz

Donnerstag 15. 12. (9:00-19:00 Uhr):
Alter Senatssaal, Naturwissenschaftliche Fakultät, Johann-Joachim-Becher-Weg 21, 7. Stock, Raum 07-232.

Freitag und Samstag, 16./17.12. (9:00-19:00 Uhr):
Fakultätssaal im Philosophicum, Fachbereich 05, Jakob-Welder-Weg 18
55128 Mainz
Rheinland-Pfalz
Germany
Scientists and scholars, Students
Cultural sciences, Language / literature, Social studies
Conference / symposium / (annual) conference
URL of this event: http://idw-online.de/en/event55991
---