Event
---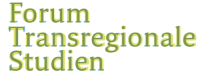 ---
---
Share on:
04/24/2017 - 04/24/2017 | Berlin
Negotiating Cultural Heritage. Making, Sustaining, Breaking, Sharing - A Conversation
Gebäude, Kunstwerke, Handwerksobjekte, Texte und Musik, aber auch Raum, Klang und Geschmack sind gesellschaftlich geformte Phänomene, die Zugehörigkeit und Identität vermitteln. Als kulturelle Güter sind sie wichtige Bezugspunkte von Herkunfts- und Gemeinschaftsnarrativen. Objekte aus der Vergangenheit können geraubt und zurückverlangt, ausgestellt und restauriert, beforscht und gesammelt, aber auch zerstört werden. Sie werden durch internationales Recht geschützt, gleichzeitig sind sie ein Instrument interessengeleiteter Politik und können von verschiedenen Gruppen und Akteuren gleichzeitig beansprucht werden.

Auf der Veranstaltung gehen Wissenschaftlerinnen und Wissenschaftler unterschiedlichster Disziplinen der Frage nach, welchen komplexen Wirkungsweisen kulturelles Erbe im politischen und gesellschaftlichen Diskurs ausgesetzt ist. Die Debatte schließt an die Konferenz "Making, Sustaining, Breaking: The Politics of Heritage and Culture" vom Oktober 2016 in Heidelberg an. Dabei werden folgende Fragen im Mittelpunkt stehen: Was bedeutet kulturelles Erbe in verschiedenen nationalen und regionalen Kontexten? Wer kann dieses Erbe beanspruchen? Wer entscheidet was es umfasst, wie es erhalten, gezeigt und instandgesetzt wird? Welche Rolle spielen Museen und andere Institutionen bei der Bewahrung, Vermittlung und Erforschung von kulturellem Erbe?

Die Diskussion wird auf der Tagung in drei Formaten geführt. Einführend stellen ForscherInnen und PraktikerInnen Thesen zu unterschiedlichen Aspekten von Kulturerbe vor. Dem folgt ein WeberWorldCafé, das dem Publikum die Gelegenheit bietet, an bis zu zehn moderierten Thementischen in einen Dialog mit den Fachleuten zu treten. Abschließend werden einige der aufgeworfenen Fragen bei einer Podiumsdiskussion zwischen vier WissenschaftlerInnen diskutiert. Die Veranstaltungssprache ist englisch.

Die Tagung richtet sich an Studierende, WissenschaftlerInnen und PraktikerInnen an Universitäten und außeruniversitären Forschungseinrichtungen und einschlägig arbeitenden Verwaltungen. Sie wird organisiert vom Forum Transregionale Studien, dem Forschungsprogramm Art Histories and Aesthetic Practices, dem Exzellenzcluster "Asia and Europe in a Global Context" an der Universität Heidelberg, dem Deutsches Archäologischen Institut, der Max Weber Stiftung und der Stiftung Preußischer Kulturbesitz.

---

Architecture, artworks, crafted objects, texts, music, as well as sites, places, sounds and tastes are cultural products that contribute to a sense of community, belonging and identity. Objects of the past are deemed worthy to be stolen and reclaimed, to be exhibited and reconstructed, to be researched and collected, or even to be destroyed. Cultural goods are protected by international conventions; simultaneously, they are instruments of communitarian or even national politics which might be claimed by different communities or actors.

Drawing on the discussions of the conference "Making, Sustaining, Breaking: The Politics of Heritage and Culture" that took place in October 2016 in Heidelberg, we want to debate the following questions: What does cultural heritage mean in different national and regional contexts? Who can claim it as theirs, and who decides what constitutes cultural heritage, how it is preserved, displayed, or restored? Should museums and other cultural institutions act as preservationists, explorers, or mediators of this heritage?

The conversation is structured in three parts: During an introductory session, scholars and practitioners will introduce their main theses regarding particular aspects of cultural heritage. The second part is a WeberWorldCafé which provides space for a conversation between the speakers and the audience at up to ten hosted tables. In conclusion, a panel of four scholars will take up some of the main issues of the previous debates.

The event addresses students, researchers and practitioners from scientific and administrative institutions related to the issue of the talks. It is arranged in a cooperation of the research program Art Histories and Aesthetic Practices, the Cluster of Excellence Asia and Europe in a Global Context, the Deutsches Archäologisches Institut, the Forum Transregionale Studien, the Max Weber Stiftung and the Stiftung Preußischer Kulturbesitz.
Information on participating / attending:
Die Veranstaltung ist nichtöffentlich, die Teilnehmerzahl begrenzt. Deshalb ist eine Anmeldung unbedingt erforderlich. Bitte richten Sie diese unter Angabe von Namen und institutioneller Zugehörigkeit bis zum 19. April 2017 an presse@trafo-berlin.de

---

Since the event is closed to the public and due to limited capacities, we kindly ask for a registration. Please send an email with your name and affiliation at presse@trafo-berlin.de before April 19, 2017
04/24/2017 15:00 - 04/24/2017
Bode-Museum – Staatliche Museen zu Berlin, Am Kupfergraben
10117 Berlin
Berlin
Germany
Scientists and scholars, Students
Art / design, Construction / architecture, Cultural sciences, History / archaeology, Politics
Conference / symposium / (annual) conference, Seminar / workshop / discussion
URL of this event: http://idw-online.de/en/event57137
Attachment

Abstract zur Veranstaltung
---