Event
---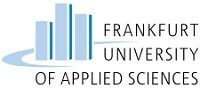 ---
---
07/03/2017 - 07/07/2017 | Frankfurt am Main
AUF.TAKT zum Innovationsquartier – Neue Wohnkonzepte für das Ernst-May-Viertel Frankfurt
Neun Masterstudierende der Frankfurt University of Applied Sciences (Frankfurt UAS) stellen vom 03. Juli 2017 bis zum 07. Juli 2017 ihre architektonischen Lösungen zu möglichen Wohnformen für das Stadtentwicklungsprojekt "Ernst-May-Viertel Frankfurt" im Atrium des Planungsdezernats Frankfurt vor. Das Projekt wurde im Wintersemester 2016/17 unter der Leitung von Prof. Dipl.-Ing. Michael Peters, Professor für Baukonstruktion und Entwerfen, und Dipl.-Ing. Angelika Plümmer, in Kooperation mit Dipl.-Ing. Andreas Derkum, Architekt im Büro TEK TO NIK Architekten, entwickelt. Die daraus hervorgegangene Ausstellung "AUF.TAKT zum Innovationsquartier – Neue Wohnkonzepte für das Ernst-May-Viertel Frankfurt" zeigt Überlegungen für ein Auftakt-Gebäude zum Innovationsquartier des "Ernst-May-Viertels", welches bis 2028 an den Frankfurter Nordosten angegliedert werden soll. Insgesamt sollen hier acht Wohnquartiere entstehen, die auch Angebote für preisgünstigen Wohnraum umfassen sollen - das Innovationsquartier ist eine dieser Siedlungen. Von den Studierenden wurde auf einem Baufeld, das an das Innovationsquartier angrenzt, ein "Schnittstellenhaus" als Eingangsportal des Stadtentwicklungsprojektes konzipiert. Die Vernissage findet am Montag, 03. Juli 2017 um 18 Uhr statt. Der Eintritt ist kostenfrei.

"Wir stellen mit unserem Projekt ein Wohnkonzept vor, welches modern, flexibel und kostengünstig ist. Unser Ziel ist es, jedem eine angemessene Lebensqualität sichern zu können. Hier haben wir großen Wert auf die Entwicklung gemeinschaftlicher Wohnformen und auf barrierefreie Konzepte gelegt, weil die finanziellen Ressourcen im Rentenalter, bei Pflegebedürftigkeit oder bei Verlust der Lebenspartnerin oder des Lebenspartners häufig stark eingeschränkt sind", so Plümmer. Aus diesem Grund haben sich sowohl Studierende des Masterstudiengangs Architektur als auch Studierende des interdisziplinären Masterstudiengangs Barrierefreie Systeme am Fachbereich Architektur, Bauingenieurwesen, Geomatik der Frankfurt UAS am Projekt beteiligt: Aurélie Mahé, Eleonora Ott, Katrin Maiwald, Quentin Ferry, Melanie Purt, Sergej Sakhnovski, Tariq Bachiri, David Rambert und Carmen Rauber stellen ihre Arbeiten aus; die besten werden durch eine fachkundige Jury prämiert. Diese besteht aus Sabine Guttmann und Markus Radermacher vom Stadtplanungsamt Frankfurt sowie Prof. Nikolaus Kränzle, Architekt bei Kränzle+Fischer-Wasels Architekten BDA, Frank Junker, Vorsitzender der Geschäftsführung der ABG Frankfurt Holding, Franz Selesnow, Gruppe Metropol, und Manfred Wenzel, Geschäftsführer TEK TO NIK Architekten Frankfurt.

Der an der Frankfurt UAS angebotene interdisziplinäre Masterstudiengang "Barrierefreie Systeme" (BaSys) umfasst drei fachspezifische Schwerpunkte: Planen und Bauen (Fachbereich Architektur, Bauingenieurwesen, Geomatik), Intelligente Systeme (Fachbereich Informatik und Ingenieurwissenschaften) sowie Case Management (Fachbereich Soziale Arbeit und Gesundheit). Neben den fachspezifischen Qualifikationen werden die Studierenden in den interdisziplinären Ansätzen befähigt, zukunftsfähige Lösungsmodelle zu entwickeln, um dem demografischen, gesellschaftspolitischen und wirtschaftlichen Wandel in unserer Gesellschaft zu begegnen. Dadurch erschließt der Studiengang den Studierenden zukunftsorientierte Aufgaben und Berufsfelder.
Information on participating / attending:

07/03/2017 08:30 - 07/07/2017 18:00
Atrium des Planungsdezernats Frankfurt
Kurt-Schumacher-Str. 10
60311 Frankfurt am Main
Hessen
Germany
Journalists, all interested persons
Construction / architecture
Exhibition / cultural event / festival
URL of this event: http://idw-online.de/en/event57881
Attachment

Entwurf für den Eingang zum Innovationsquartier im Stadtentwicklungsprojekt "Ernst-May-Viertel" von Sergej Sakhnovski.
---