Event
---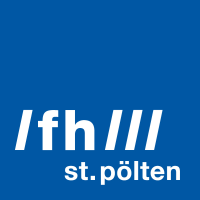 ---
---
09/21/2017 - 09/23/2017 | St. Pölten
OpenGLAM Kulturhackathon 2017
Ziel der Veranstaltung ist es, Daten aus Sammlungen, Bibliotheken, Archiven und Museen sichtbar zu machen und Expertinnen und Experten aus den Bereichen zusammenzubringen, um sich über Formen der offenen Nutzung solcher Daten auszutauschen.

"Die Intention ist, Datensätze von Kunst- und Kulturgütern aus solchen Depots, Kellern und Vitrinen Menschen aus Wissenschaft, Kultur, Forschung und Technik zugänglich zu machen, um Geschichten zu erzählen, Spiele zu gestalten, Unterricht oder Tourismus zu unterstützen, Besucherinnen und Besucher anzulocken und vor allem, um uns alle für das Wissen, das teilweise im Verborgenen liegt, zu begeistern. Dazu will der Kulturhackathon einen Anstoß liefern", erklärt Sylvia Petrovic-Majer, selbstständige Kulturwissenschaftlerin, Gründerin der Arbeitsgruppe OpenGLAM in Österreich und Organisatorin der Veranstaltung.

Die Keynote mit dem Titel "The Hard Things are Easy but the Easy Things are Hard!" hält am ersten Tag Ben O'Steen, technischer Leiter der British Library Labs.

Mentorinnen und Mentoren zu Technik, Konzepten und Ideen
Zum möglichen Ergebnis der Veranstaltung zählen Konzepte für digitale Produkte, die in den einzelnen Workshops bis hin zu einer Demo-Version entwickelt werden könnten. "Das können Spiele, Plattformideen, Visualisierungen der Daten, Darstellungen durch Augmented Reality, Apps und vieles mehr sein. Die Veranstaltung ist aber ergebnisoffen", sagt Petrovic-Majer.

Die Veranstaltung ist für alle Kulturinteressierten offen. "Wir möchten Personen aus unterschiedlichen Fachgebieten, wie zum Beispiel Kunst- und Wissenschaftsvermittlung, Museums- und Musikpädagogik, Digitalisierung, Medientechnik, Medienwirtschaft, Kommunikation, Kulturmarketing und selbstverständlich auch Kulturschaffende, Künstlerinnen und Künstler sowie Musikerinnen und Musiker zusammenbringen, um spannende Möglichkeiten für den Einsatz von offenen Daten im Kunst- und Kulturbereich zu erproben. Als forschungsstarke Fachhochschule mit Schwerpunkten unter anderem in Medien und Digitalisierung freuen wir uns sehr auf den OpenGLAM-Kulturhackathon in unserem Haus", sagt Hannes Raffaseder, Mitglied des Hochschulmanagements und für Forschung und Wissenstransfer verantwortlicher Prokurist der FH St. Pölten.

Mentorinnen und Mentoren der Partnerinstitutionen FH St. Pölten, Donauuniversität Krems, der Sozialwissenschaftlichen Studienbibliothek der AK Wien, der Österreichischen Akademie der Wissenschaften, dem Austrian Institute of Technology und dem Diözesanarchiv St. Pölten unterstützen die ca. 45 Teilnehmerinnen und Teilnehmer, um anhand von Daten aus dem Bereich Kunst und Kultur Strategien für die Zukunft der Kunst- und Kulturlandschaft zu erarbeiten.

Große Bandbreite an Themen und netzpolitischer Abend
Die Workshopthemen sind breit gestreut, etwa vom Nutzbarmachen von Daten zu Krisen von Gesellschaft und Umwelt bis zum Modellieren von geografischen Suchindices für Dokumente der Raumplanung.

Am Donnerstag, dem 21. September, findet am Abend im Rahmen des Kulturhackathons der 18. netzpolitische Abend statt, ein Veranstaltungsformat, das netzpolitisch Interessierten Vorträge und die Möglichkeit zur Diskussion bietet. Thema sind unter anderem Robotik, informatorische Grundbildung und digitale Ausstellungsgestaltung für Museen.

Der Kulturhackathon wird von OpenGLAM Österreich gemeinsam mit der Abteilung Wissenschaft & Forschung des Landes NÖ sowie der Fachhochschule St. Pölten organisiert. PartnerInnen der Veranstaltung sind Donauuniversität Krems, Stadt St. Pölten, Austrian Centre for Digital Humanities, Austrian Institute of Technology, Akademie der Wissenschaften, International Centre for Archival Research, AK Wien und NÖN.
Information on participating / attending:
Die Teilnahme ist kostenlos. Anmeldefrist für Workshops: 15.08.2017.
Das Programm des gesamten Donnerstags ist auch ohne Anmeldung frei zugänglich.
09/21/2017 16:00 - 09/23/2017 17:00
Fachhochschule St. Pölten
Matthias Corvinus-Straße 15
3100 St. Pölten
Lower Austria
Austria
Art / design, Cultural sciences
Seminar / workshop / discussion
Marketing und Unternehmenskommunikation
URL of this event: http://idw-online.de/en/event57966
Attachment

Presseaussendung
---