Event
---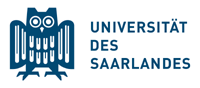 ---
---
Share on:
02/08/2018 - 02/09/2018 | Saarbrücken
Öffentliche Tagung zu Tanz, Migration und Gemeinschaftsbildung
Die Tagung mit dem Titel "...stepping to the left" wird veranstaltet von der Universität des Saarlandes und der HBK in Kooperation mit der Sektion "Kulturwissenschaftliche Ästhetik" der Kulturwissenschaftlichen Gesellschaft (KWG). Zu dem öffentlichen Workshop sind alle Interessierten eingeladen, der Eintritt ist frei. Eine Anmeldung ist nicht erforderlich.

"Tango, Capoeira und Hiphop zählen unter anderen zu den Tanzformen, die aus Migrationsbewegungen entstanden sind", sagt Juniorprofessorin Amalia Barboza von der Saar-Uni. Denn: "Menschen, die keine gemeinsame Sprache sprechen, haben im Tanz die Möglichkeit, eine Gemeinschaft zu bilden", erläutert die Kulturwissenschaftlerin, Soziologin und Künstlerin. Inwieweit in den verschiedenen Tanzformen und sogar in einzelnen Schritten bestimmte Migrationsbewegungen zum Ausdruck kommen, soll bei der Saarbrücker Arbeitstagung, die Amalia Barboza gemeinsam mit HBK-Saar-Professor Georg Winter und der Sektion Kulturwissenschaftliche Ästhetik der KWG organisiert, näher untersucht werden. Im Austausch mit Tänzern, Tanzlehrern sowie mit Künstlern wollen die Wissenschaftler unter anderem auch darüber diskutieren, inwieweit aus Tänzen Strategien gewonnen werden können, um ein vielfältiges Europa zu gestalten.

Am ersten Tag der Veranstaltung, um 10 Uhr, werden Amalia Barboza und Georg Winter in das Thema einführen. Im Anschluss spricht der ungarische Kunsthistoriker József Mélyi über die politische Bedeutung des Volkstanzes in Ungarn während der Zeit des Kommunismus. Am Nachmittag finden Vorträge und Workshops mit Menschen aus der Praxis statt, unter anderem mit dem Ethnologen und Tanzlehrer Naochika Sogabe, der über "Tango in der Migration" berichtet, oder mit dem brasilianischen Tänzer Mestre Fofo, der die Hintergründe von Capoeira und Forró beleuchtet. Für 18 Uhr ist ein Tanz-Flashmob am St. Johanner Markt geplant.

Der zweite Tag widmet sich experimentellen Choreographien. Zu Gast sind unter anderem Bahzad Sulaiman mit dem Thema kurdischer Volkstanz und der Kulturwissenschaftler und Performer René Reith mit dem Vortrag "Dynamik. Choreografien der Gemeinschaft". Ab 14 Uhr findet im öffentlichen Raum – auf dem Ludwigsplatz Saarbrücken – eine Choreographie von Georg Winter und dem Völklinger Ensemble statt mit dem Titel: "Nationale Kugeltänze". Die Tagung endet mit einer Reflexion über die Erfahrungen und gewonnenen Erkenntnisse über die soziale Rolle des Tanzes.

Veranstaltungsort:
Aula der HBK saar
Keplerstraße 3-5
66117 Saarbrücken

Weitere Infos unter: https://www.uni-saarland.de/lehrstuhl/barboza/aktuelles.html

Kontakt:
Jun.-Prof. Dr. Amalia Barboza
Tel.: 0681 302-4458
E-Mail: a.barboza(at)mx.uni-saarland.de
https://www.uni-saarland.de/lehrstuhl/barboza.html
Information on participating / attending:
Alle Interessierten sind eingeladen, der Eintritt ist frei. Eine Anmeldung ist nicht erforderlich.
02/08/2018 10:00 - 02/09/2018 18:00
HBK saar
Keplerstraße 3-5
Aula
66117 Saarbrücken
Saarland
Germany
Journalists, all interested persons
Cultural sciences, Music / theatre, Social studies
Seminar / workshop / discussion
Pressestelle der Universität des Saarlandes
URL of this event: http://idw-online.de/en/event59543
Attachment

Detailliertes Programm
---