Event
---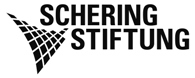 ---
---
04/13/2018 - 06/24/2018 | Berlin
Philipp Lachenmann: DELPHI Rationale
Donnerstag–Montag, 13–19 Uhr | Eintritt frei

Die Schering Stiftung präsentiert die neueste Videoinstallation des in Berlin lebenden Konzeptkünstlers Philipp Lachenmann: DELPHI Rationale.

DELPHI Rationale ist Lachenmanns bislang aufwendigste Filmproduktion. Gedreht wurde sie im DELPHI Partikeldetektor am CERN in Genf. In dem farbgewaltigen Bild- und Tonwerk inszeniert der Künstler den Detektor zugleich als "Kulisse" für einen indischen Sarod-Spieler und als Gemälde, das durch intensive Farbgestaltung zum eigentlichen Protagonisten des Films wird. Lachenmann greift dabei auf das Farbspektrum von drei Meisterwerken des Technicolorfilms aus den Jahren 1936 und 1939 zurück: Der Garten Allahs (The Garden of Allah), Vom Winde verweht (Gone with the Wind) und Der Zauberer von Oz (The Wizard of Oz). Aus ihnen extrahiert er acht zentrale Farben. Sie sind zusammen mit Tizian-Rot das Material, aus dem Lachenmann ein dramatisches, sich bewegendes Gemälde schafft. Er reflektiert somit die Entwicklung der Malerei von ihrem Höhepunkt – der italienischen Renaissance – bis zum Beginn des Farbfilms.

Auf tonaler Ebene kontrastiert Lachenmann die westliche, rational-mathematisch geprägte Welt, für die das CERN als Hochburg naturwissenschaftlicher Forschung geradezu als Synonym stehen kann, mit der klassischen indischen Musik. Im Film spielt ein Musiker auf seiner Sarod vor dem DELPHI Detektor einen Morgen-Raga und improvisiert entsprechend seiner individuellen emotionalen Stimmung. Anders als die westliche Musik basiert seine Musik nicht auf einer präzisen Notenschrift und ist nicht in ganzen Tönen und Oktaven mathematisch strukturiert, sondern in Shrutis (Mikrointervallen). Die Kunst (Musik und Malerei) überlagert kontinuierlich den Detektor und stellt den Tempel der Wissenschaft in Frage.

Mit DELPHI Rationale spannt Lachenmann einen facettenreichen Bogen von der antiken Kultur- zur aktuellen Wissenschaftsgeschichte. Der DELPHI Detektor stand an genau jenem Ort, an dem 2012 das Higgs-Boson nachgewiesen wurde. Es gilt als wissenschaftlicher Beweis des Higgs-Mechanismus, der allen anderen Elementarteilchen ihre Masse verleiht und wesentlich ist für unser Verständnis vom Ursprung aller Materie. Das Orakel von Delphi wiederum galt in der hellenischen Welt bis in die Spätantike als wichtigste Kult- und Weissagungsstätte, mithin als "Nabel der Welt". Glaube und Wissen, Orakel und Beweis – Philipp Lachenmanns Video-Installation inspiriert dazu, sich mit den zentralen Fragen, Gegensätzen und Widersprüchen des Lebens auseinanderzusetzen.

Philipp Lachenmann (*1963) studierte Kunst an der Kunsthochschule für Medien Köln, Film an der Hochschule für Fernsehen und Film (HFF) München und Kunstgeschichte und Philosophie an der Ludwig-Maximilians-Universität. Er erhielt zahlreiche Stipendien wie DAAD für New York (1998), Villa Aurora in Los Angeles (2003), Villa Massimo in Rom (2012) und aktuell Kulturakademie Tarabya, Istanbul (2018). Seine Werke waren u. a. auf der Shanghai-Biennale (2004), in der Galerie im Taxispalais, Innsbruck (2004), im Martin-Gropius-Bau, Berlin (2006), im Museum K21, Düsseldorf (2008), im Hamburger Bahnhof – Museum für Gegenwart, Berlin (2010), in den Deichtorhallen Hamburg (2011), im Haus der Kulturen der Welt, Berlin (2013), in der Bundeskunsthalle, Bonn (2013), und in der Pinakothek der Moderne, München (2015), zu sehen.

Begleitveranstaltungen:

29.5.18, 18 Uhr
Prof. Tara Shears: The Unseen Universe (Einführung in die Teilchenphysik)
Vortrag (in englischer Sprache)

12.6.18, 18 Uhr
Dr. Marcus Steinweg: DAS REALE DENKEN
Vortrag (in deutscher Sprache)

Anmeldung für die Begleitveranstaltungen unter anmeldung@scheringstiftung.de

DELPHI Rationale von Philipp Lachenmann wurde produziert mit Förderung der Schering Stiftung, Berlin, des Medienboard Berlin-Brandenburg und durch das Künstlerförderprogramm EHF2010 der Konrad-Adenauer-Stiftung.
Information on participating / attending:

Schering Stiftung | Unter den Linden 32-34
10117 Berlin
Berlin
Germany
Art / design, Music / theatre, Physics / astronomy, Social studies
Exhibition / cultural event / festival
URL of this event: http://idw-online.de/en/event60080
Attachment

Filmstill
---