Event
---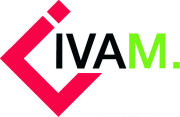 ---
---
05/03/2018 - 05/03/2018 | Frankfurt am Main
12. COMPAMED Frühjahrsforum
Mit dem COMPAMED Frühjahrsforum sollen jeweils einmal im Jahr aktuelle medizintechnische Themen durch führende Experten präsentiert und mit den Teilnehmern diskutiert werden, um aktuelle Herausforderungen und Lösungen zu identifizieren und auf die entsprechenden Themen der COMPAMED, der größten europäischen Messe für Zulieferer der medizinischen Fertigung, vorbereitet.

In diesem Jahr werden sich die Vorträge und Diskussionen näher mit Implantaten befassen. Implantate haben die Aufgabe, Körperfunktionen zu kontrollieren, zu übernehmen oder zu steuern, Medikamente zu dosieren oder die medizinische Betreuung zu vereinfachen.

Die Entwicklungen in der Mikrosystemtechnik zusammen mit der Digitalisierung von Produkten ermöglicht heutzutage bereits eine Vielzahl von Anwendungen, von Stents und Gefäßprothesen, über Cochlea- und Retina-Implantaten, bis hin zu Defibrillatoren, Medikamentendosiersystemen oder neurochirurgischen Implantaten. Insbesondere aktive Implantate nutzen dabei die neuesten Erkenntnisse aus der Mikro- und Nanotechnologie. Sensoren zur Messung von Vitalparametern oder Aktoren, wie Pumpen und Motoren gehören schon selbstverständlich dazu. Als neueste Entwicklung entstehen durch die Digitalisierung sowohl neue Herstellungsverfahren (wie 3D-Druck von personalisierten Implantaten) als auch die Steuerung von Implantaten durch Konzepte aus den Bereichen von "Deep Learning" oder "künstlicher Intelligenz".

Beim diesjährigen COMPAMED Frühjahrsforum wird es vier Sessions geben, die das Thema "Implants in Medical Technology" beleuchten:
- Technologies for the Production of Implants
- Packaging for Implants
- Materials for Medical Implants
- Microtechnology in Medical Applications

In diesen Sessions werden die Bereiche Materialien für Implantate (z.B. Silikon, Metalle, Glasverkapselung, biodegradierbare Materialien), neue Herstellungstechnologien (z.B. 3D-Druck von personalisierten Implantaten, Erzeugung biokompatibler Oberflächen), Komponenten (z.B. Energieversorgung, Sensoren, Aktoren, Dosiersysteme), Anwendungen im Bereich Schmerztherapie, Nervenstimulierung, Prothesen und Zahnimplantate und der Ausblick auf zukünftige Entwicklungen tiefergehend behandelt.

Die Fachgruppe Medizintechnik wird am Folgetag (04.05.18) des COMPAMED Frühjahrsforums beim Fraunhofer IMM in Mainz tagen. Alle Informationen zu Sonderkonditionen für Teilnehmer des COMPAMED Frühjahrsforums finden Sie auf der Terminseite des IVAM-Fachgruppentreffens (https://www.ivam.de/events/ivam_focus_group_medical_technology_11).
Information on participating / attending:
Die Konferenzsprache ist Englisch.

Gerne können Sie sich unter https://www.ivam.de/forms/12th_compamed_spring_convention anmelden. Für Rückfragen steht Frau Inga Goltermann (go@ivam.de) zur Verfügung.
Airport Conference Center
Hugo-Eckener-Ring 1
60547 Frankfurt am Main
Hessen
Germany
Business and commerce, Scientists and scholars
Chemistry, Economics / business administration, Materials sciences, Medicine, Nutrition / healthcare / nursing
Conference / symposium / (annual) conference
Presse- und Öffentlichkeitsarbeit
URL of this event: http://idw-online.de/en/event60259
---