Event
---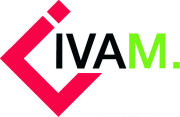 ---
---
05/03/2018 - 05/03/2018 | Frankfurt am Main
12th COMPAMED Spring Convention
At the annual COMPAMED Spring Convention, leading experts present current topics in the medical device industry and discuss them with the participants. During spring-time it already offers insight into challenges and solutions shown at COMPAMED, Europe's largest fair for suppliers of medical manufacturing, which takes place in Düsseldorf every autumn.

This year's convention will present and discuss the topic of implants. Implants monitor, take over or control active body functions, as well as dispense medication or support medical care.

The developments in the field of microsystems technology, combined with the digitalization of products already enable various applications from stents and vessel prosthetics, via cochlea and retina implants, up to defibrillators, medication dosage systems and neuro surgical implants. Especially active implants are using the latest discoveries in the fields of micro and nanotechnology. Of course including sensors that measure vital signs or actuators, such as pumps or motors. The newest developments emerging because auf digitalization are new production processes like 3D printing of personalized implants, as well as controlling implants through concepts from the fields of "deep learning" and "artificial intelligence".

The upcoming COMPAMED Spring Convention will consist of four sessions:
- Technologies for the Production of Implants
- Packaging for Implants
- Materials for Medical Implants
- Microtechnology in Medical Applications

These Sessions will focus on the fields of materials for implants (e.g. silicone, metals, glass encapsulation, biodegradable materials), new production technologies (e.g. 3D printing of personalized implants, generating biocompatible surfaces), components (e.g. energy supply, sensors, actuators, dosage systems), applications for palliative care, nerve stimulation, prosthetics and dental implants and an outlook on future developments.

The IVAM Focus Group Medical Technology will meet on the day after (04.05.18) the COMPAMED Spring Convention at the Fraunhofer IMM in Mainz. All information about the special conditions for participants of the COMPAMED Spring Convention can be found on the Website of the IVAM Focus Group Meeting (https://www.ivam.de/events/ivam_focus_group_medical_technology_11).
Information on participating / attending:
The conference language is English.

You can register on https://www.ivam.de/forms/12th_compamed_spring_convention. For further questions please do not hesitate to contact Inga Goltermann (go@ivam.de).
Airport Conference Center
Hugo-Eckener-Ring 1
60547 Frankfurt am Main
Hessen
Germany
Business and commerce, Scientists and scholars
Chemistry, Economics / business administration, Materials sciences, Medicine, Nutrition / healthcare / nursing
Conference / symposium / (annual) conference
Presse- und Öffentlichkeitsarbeit
URL of this event: http://idw-online.de/en/event60260
---