Event
---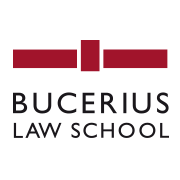 ---
---
Share on:
11/21/2018 - 11/21/2018 | Hamburg
Der Westen", Teil 2/3: Wo steht der Westen?
Menschenrechte, Gewaltenteilung, außenpolitische Bündnispartnerschaft, soziale Marktwirtschaft, Coca-Cola und Hollywood – all dies hält den sogenannten Westen zusammen.

Doch spätestens mit dem Votum Großbritanniens für den Brexit und der Präsidentschaft von Donald Trump werden Brüche deutlich, wo vorher gemeinsame Wertvorstellungen Staaten verbunden haben. Veränderungen im weltpolitischen Geschehen schüren die Angst vor dem Verlust westlicher Errungenschaften.

Doch gibt es eigentlich den Westen? Auf welchen Grundwerten basiert diese Idee einer westlichen Welt? Warum wird sie plötzlich in Frage gestellt? Welchen aktuellen Herausforderungen gilt es zu begegnen?

An drei Abenden, moderiert von Prof. Dr. Paul Nolte, nimmt die Veranstaltungsreihe die historische Entstehung und gegenwärtigen Spannungsfelder in den Blick und untersucht, welche Bedeutung der Westen für die zukünftige Politik und die junge Generation hat.

Im zweiten Teil der Reihe diskutiert Prof. Dr. Paul Nolte am

Mittwoch, 21. November 2018
von 19.00 Uhr bis 20.30 Uhr
im Helmut Schmidt Auditorium
der Bucerius Law School,
Jungiusstr. 6, 20355 Hamburg

mit Dr. Christoph von Marschall zum Thema "Wo steht der Westen? Zwischen alten Konzepten und neuen Krisen."

Dr. Christoph von Marschall ist Diplomatischer Korrespondent der Chefredaktion des Tagesspiegel. 2017/2018 ist er erster Helmut Schmidt Fellow der ZEIT-Stiftung Ebelin und Gerd Bucerius und des German Marshall Fund of the United States (GMF) und arbeitet beim GMF in Washington an einer Studie zur Zukunft der transatlantischen Beziehungen. Seit 1991 schreibt er für den Tagesspiegel, von 2005 bis 2013 berichtete er aus Washington. Er ist Autor verschiedener Sachbücher (zuletzt "Wir verstehen die Welt nicht mehr. Deutschlands Entfremdung von seinen Partnern", 2018), Gast im ARD-Presseclub, in der Phoenix-Runde und im ZDF Morgenmagazin, kommentiert im Deutschlandfunk und schreibt für DIE ZEIT, Cicero und Atlantic Times.

Prof. Dr. Paul Nolte ist Professor für Neuere Geschichte mit besonderer Berücksichtigung der Zeitgeschichte in ihren internationalen Verflechtungen am Friedrich-Meinecke-Institut der Freien Universität Berlin. Im akademischen Jahr 2010/2011 war er Gastprofessor an der University of North Carolina, Chapel Hill, und 2016/2017 Richard von Weizsäcker-Fellow am St Antony's College, Oxford. Schwerpunkte seiner Forschung sind die Geschichte und Theorie der Demokratie, die transatlantische Geschichte und die Geschichte der USA sowie der Bundesrepublik Deutschland. Er ist Autor zahlreicher Bücher (u.a. Transatlantische Ambivalenzen. Studien zur Sozial- und Ideengeschichte des 18. bis 20. Jahrhunderts, 2014) und publiziert regelmäßig in deutschen Medien.
Eine gemeinsame Veranstaltung der ZEIT-Stiftung Ebelin und Gerd Bucerius und des Studium generale der Bucerius Law School.

Die Veranstaltung ist öffentlich, der Eintritt ist frei. Anmeldungen unter http://buceri.us/westen2

Die letzte Veranstaltung der Reihe:

• Wohin steuert der Westen? – Neue Wege für das 21. Jahrhundert, Paul Nolte im Gespräch mit Lena Gorelik, Mittwoch, 5. Dezember 2018, 19.00 Uhr
Information on participating / attending:
Die Veranstaltung ist öffentlich, der Eintritt ist frei.
11/21/2018 19:00 - 11/21/2018 20:30
Jungiusstr. 6
Helmut Schmidt Auditorium
20355 Hamburg
Hamburg
Germany
Journalists, all interested persons
History / archaeology, Politics, Social studies
Presentation / colloquium / lecture
Presse- und Öffentlichkeitsarbeit
URL of this event: http://idw-online.de/en/event62099
---