Event
---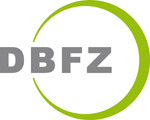 ---
---
05/14/2019 - 05/16/2019 | Berlin-MITTE
2nd International Symposium on Hydrothermal Carbonization – HTC2019
Purpose of the Symposium

Hydrothermal carbonization (HTC) is a promising technology to convert biogenic residues (agricultural residues, industrial and municipal wastes) to innovative material, energy, or environmental products. Its chemistry offers a huge potential to tune and control the product properties on demand and produce designer carbon materials for a variety of applications from environmental sorbents, innovative energy storage, to soil amendments. The liquid phase obtained during hydrothermal treatment contains a valuable source of chemicals, carbon quantum dots or can be upgraded to fuel precursors.

This symposium will review recent developments, driven by both fundamental research and applied technology. Researchers from diverse disciplines ranging from chemists, material and chemical engineers, to agricultural and soil scientists are invited to submit papers. Companies in solid waste, wastewater treatment, as well as those in the agricultural and energy industries with feasibility studies or full-scale technological applications are also invited to present their experiences. The symposium will offer a platform for discussions across disciplines and between researchers and practitioners.

TOPICS

◾Material and energetic use of HTC-products, ranging from adsorption, remediation, and nutrient recovery to solid and liquid fuel precursors as well as the use in biogas production,

◾Fundamental insights into the HTC-process itself, ranging from kinetic and thermodynamic modeling to advanced product characterization,

◾Innovative applications of HTC-technology in diverse process chains in agricultural, environmental, industrial, or energy sectors, ranging from modern biorefineries to disinfection or recycling of biogenic residues,

◾State-of-the-art in upscaling and commercialization, including the economic and legal framework of HTC-technology and its products worldwide.

Tickets are available at: https://www.eventbrite.com/e/2nd-international-symposium-on-hydrothermal-carboni...

The event will also feature a concluding field trip to a German-based HTC-plant at demonstration scale! As seats for the symposium and the field trip will be available only in limited quantity.
Information on participating / attending:

05/14/2019 10:30 - 05/16/2019 14:00
Vertretung des Freistaates Sachsen beim Bund
Brüderstraße 11
10178 Berlin-MITTE
Berlin
Germany
Chemistry, Energy, Environment / ecology, Mechanical engineering, Zoology / agricultural and forest sciences
Conference / symposium / (annual) conference
Presse- und Öffentlichkeitsarbeit
URL of this event: http://idw-online.de/en/event62363
---