Event
---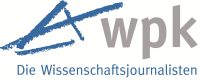 ---
---
Share on:
02/15/2019 - 02/15/2019 | Berlin
The impact of fake news and fake science: Eine Geschichte aus Japan
In Deutschland ist es nahezu unbekannt: Japan erlebt seit einigen Jahren eine verheerende Debatte über das Impfen. Auslöser waren 2013 unseriöse TV-Berichte über angeblich impfgeschädigte Mädchen, in deren Folge die japanische Regierung ihre HPV-Impfempfehlung aufgehoben hat. Zudem wurde 2016 eine Pseudostudie publik, die die HPV-Impfung zusätzlich diskreditierte. Die inzwischen in Deutschland lebende Ärztin und Journalistin Riko Muranaka schreibt seit Jahren gegen diese Desinformationskampagnen an – und gerät in ihrer Heimat deshalb immer stärker in Bedrängnis.

Die Wissenschafts-Pressekonferenz (WPK), Deutschlands größter Berufsverband für Wissenschaftsjournalisten, lädt Sie ein zu einem Pressegespräch am 15. Februar 2019 in Berlin mit der japanischen Journalistin und Ärztin Dr. Riko Muranaka.

Frau Muranaka wird am Beispiel ihrer persönlichen Erlebnisse berichten, wie eine Mischung aus Fake News und Fake Science dazu geführt hat, dass in Japan inzwischen Impfskeptiker den öffentlichen Diskurs über die HPV-Impfung dominieren. In Folge dieser nationalen Desinformationskampagne, die den Nutzen der HPV-Impfung zu deskreditieren sucht, sind In Japan die HPV-Impfquoten von 70 Prozent (2013) auf heute 1 Prozent gefallen.

Riko Muranaka hat 2015 damit begonnen, als Journalistin evidenzbasiert über die HPV-Impfung zu berichten. Die wissenschaftliche Grundlage für die HPV-Impfung wurde vom deutschen Arzt Harald zur Hausen entwickelt, der 2008 für seine HPV-Forschung mit dem Medizin-Nobelpreis ausgezeichnet wurde. 2016 deckte Muranaka auf, dass die Studie, auf die sich viele HPV-Impfkritiker in Japan beziehen, an nur einer Maus durchgeführt wurde und somit keinerlei wissenschaftlichen Standards genügt. Die Folge: Riko Muranaka erlebt seither massive Anfeindungen. Sie verliert alle Möglichkeiten, in Medien zu publizieren. Ihre Familie wurde bedroht, sie wurde vor Gerichten verklagt. Dr. Ikeda, der Autor der Pseudostudie, ist hingegen bis heute der von der Regierung beauftragte Hauptgutachter zur Einschätzung der HPV-Impfrisiken – und das, obwohl die Qualität seiner Studie auch vom einem universitären Untersuchungsausschuss offiziell in Zweifel gezogen worden ist.

2017 wurde Riko Muranaka wegen ihres Einsatzes für die evidenzbasierte Information der Öffentlichkeit in London mit dem John Maddox-Prize ausgezeichnet (http://senseaboutscience.org/activities/2017-john-maddox-prize/). Im angloamerikanischen Raum wird über die Ereignisse rund um die HPV-Impfung in Japan intensiv berichtet. Im deutschsprachigen Raum sind die Ereignisse hingegen kaum bekannt. Die WPK möchte durch das Pressegespräch mit Riko Muranaka dazu beitragen, dass diese bedenklichen Entwicklungen auch hierzulande mehr Aufmerksamkeit erlangen. Internationale Berichterstattung über die Geschehnisse in Japan helfen der Kollegin Muranaka zudem in ihrem Bestreben, zu einer sachlichen Debatte über das Impfen in Japan zurückzukehren. Da sich Kreis der Impfskeptiker auch in Deutschland immer häufiger positiv auf den "Fall Japan" beziehen, ist eine Berichterstattung über die Hintergründe der dortigen Geschehnisse auch für das deutschsprachige Publikum von hoher Relevanz.
Information on participating / attending:
Wir würden uns freuen, wenn sich auch Kollegen aus nicht-wissenschaftsjournalistischen Ressorts für das wichtige Thema interessieren und unserer Einladung zum Pressegespräch folgen.

Die Veranstaltung wird moderiert von der freien Medizinjournalistin und WPK'lerin Christina Sartori.

Um besser planen zu können, freuen wir uns, wenn sich Interessierte vorab anmelden unter wpk@wpk.org.
02/15/2019 11:00 - 02/15/2019 12:30
Leibniz-Gemeinschaft
Raum "Leipzig"
Chausseestraße 111
10115 Berlin
Berlin
Germany
Journalists, Scientists and scholars
Media and communication sciences, Medicine, Social studies
Press conferences, Seminar / workshop / discussion
Wissenschafts-Pressekonferenz (WPK)
URL of this event: http://idw-online.de/en/event62739
---