Event
---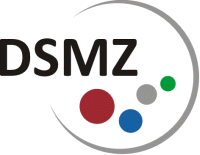 ---
---
Share on:
09/23/2019 - 09/23/2019 | Braunschweig
Journalistenseminar "Bakterien und andere Mikroben können mehr als krank machen"
Das Journalisten-seminar steht unter dem Motto "Bakterien und andere Mikroben können mehr als krank machen" und findet auf dem Science Campus Braunschweig-Süd statt. Weitgehend sind Bakterien noch unbekannte Wesen. Weltweit gibt es mehr als eine Milliarde verschiedener Bakterienarten, aber davon sind weniger als ein Prozent bisher beschrieben. Nur 538 Bakterienarten sind Krankheitserreger. 80 Prozent aller beschriebenen Bakterien befinden sich in der DSMZ-Sammlung in Braunschweig und stehen Wissenschaftlerinnen und Wissenschaftlern weltweit zur Verfügung. Die DSMZ ist die weltweit umfangreichste Bioressourcensammlung und eine der größten Mikroben- und Zellkultur-Sammlungen auf der Welt.

Mikroben- und Zellkultur-Experten sammeln und forschen in Braunschweig
Neben der Sammlung und Archivierung von Bakterien, Viren/Phagen, Pilzen, Hefen und menschlichen sowie tierischen Zelllinien sind die DSMZ-Wissenschaftlerinnen und Wissenschaftler in der Forschung aktiv. Zu den Forschungsschwerpunkten auf dem Science Campus Braunschweig-Süd gehören Umwelt- und Agrarforschung, Pflanzenvirenforschung, Phagen- und natürlich auch Krebsforschung (Leukämie-Lymphomforschung).
Ablauf des Journalistenseminars am 23. September 2019:

9.30 bis 9.50 Uhr. Get together
9.50 bis 9.55 Uhr Begrüßung und Einführung, Sven-David Müller
9.55 bis 10.40 Uhr Leibniz-Institut DSMZ - 50 Jahre im Dienste der Mikroben und Zellen,
Prof. Dr. Jörg Overmann
10.40 bis 11.25 Uhr Mikroben können mehr als krankmachen – sie schaffen unsere
Lebensgrundlagen und erhalten unsere Gesundheit, Prof. Dr. Yvonne
Mast
11.25 bis 11.55 Uhr Bakterien, die Plastik fressen, Schadstoffe und Öl unschädlich
machen, Dr. Başak Öztürk
11.55 bis 12.45 Uhr Gemeinsames Mittagessen
12.45 bis 13.30 Uhr Pflanzenvirenforschung rettet Tomaten, Cassava und Oliven,
Dr. Stephan Winter
13.30 bis 13.45 Uhr. Genom-Editing: Kartoffeln besser machen, Dr. Björn Krenz
13.50 bis 14.15 Uhr. Deutsches Zentrum für Infektionsforschung: Bekämpfung von
Infektionskrankheiten – State of the art, Prof. Dr. Ulrich Nübel
14.15 bis 15.45 Uhr. "Biopause", Imbiss und "Erlebnisführung" (Blaualgen, die eigentlich
Bakterien sind, Leuchtbakterien, Stickstofftanks und Einblick in die
DSMZ-Schatzkammer mit 355.000 Ampullen voller Mikroben) durch
das Leibniz-Institut DSMZ mit Interviewmöglichkeiten
15.45 bis 16.30 Uhr. Wann können Bakteriophagen gegen multiresistente Keime
(Krankenhauskeime) eingesetzt werden?, Dr. Christine Rohde
16.30 bis 17.15 Uhr. Zellen im Mittelpunkt: Wie Krebs und speziell die Leukämie entstehen
sowie behandelt werden können und Tierversuche durch Zelllinien
ersetzbar sind, Prof. Dr. Hans G. Drexler
Information on participating / attending:
Am Journalistenseminar können maximal fünfzehn Journalistinnen und Journalisten kostenlos teilnehmen. Die verbindliche Anmeldung ist bis zum ersten September 2019 erforderlich. Die Verpflegung während des Seminars wird kostenlos zur Verfügung gestellt. Eine Übernahme der Fahrt- und Übernachtungskosten ist nicht möglich.
09/23/2019 09:30 - 09/23/2019 17:15
Leibniz-Institut DSMZ-Deutsche Sammlung von Mikroorganismen und Zellkulturen GmbH
Inhoffenstr. 7B
38124 Braunschweig
Niedersachsen
Germany
Biology, Environment / ecology, Medicine, Zoology / agricultural and forest sciences
Stabsstelle Presse und Kommunikation
URL of this event: http://idw-online.de/en/event63485
Attachment

Einladung_DSMZ_Journalistenseminar
---