Event
---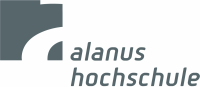 ---
---
11/14/2019 - 11/14/2019 | Alfter
Diskussionsrunde zur Gemeinwohl-Ökonomie: Christian Felber referiert an der Alanus Hochschule
Mit der Veranstaltung möchten die Initiatoren einen Beitrag zu einem möglichst umfassenden Verständnis und zu einer differenzierten Auseinandersetzung mit der Gemeinwohl-Ökonomie (GWÖ) leisten. Im Anschluss wird Felber auf dem Podium mit Matthias Wibral, Associate Professor für Ökonomie an der Universität Maastricht, und Anja Zschäk, Leiterin Organisation und Marketing der Prior 1 GmbH aus Sankt Augustin, diskutieren.
Die GWÖ ist ein Vorschlag zur Reform unseres Wirtschaftssystems – hin zu einer stärker an ethischen und ökologischen Maßstäben orientierten und zugleich liberalen Marktwirtschaft. Der Analyse Felbers nach ist unser gegenwärtiges Wirtschaften wesentlich durch Prinzipien wie Gewinnstreben und Konkurrenz gekennzeichnet und produziere Krisen wie die Finanzkrise, die Klimakrise, das Artensterben und persönliche Sinnkrisen. "Die GWÖ hingegen", sagt Felber, "beruht auf denselben Verfassungs- und Grundwerten, die unsere Beziehungen gelingen lassen: Vertrauensbildung, Wertschätzung, Kooperation, Solidarität und Teilen. Nach aktuellen wissenschaftlichen Erkenntnissen sind gelingende Beziehungen das, was Menschen am stärksten motiviert und am glücklichsten macht." Ein zentraler Vorschlag der GWÖ lautet, dass der Erfolg eines Unternehmens nicht alleine an monetärer Gewinnmaximierung gemessen werden sollte, sondern in erster Linie an seinem Beitrag zur Mehrung des Gemeinwohls auf verschiedenen Ebenen – Menschenwürde, Solidarität und Gerechtigkeit, ökologische Nachhaltigkeit, Transparenz und Mitentscheidung – , der in einer Gemeinwohlbilanz erfasst werden soll.
Initiator Ruben Greif, wissenschaftlicher Mitarbeiter am Institut für philosophische und ästhetische Bildung, freut sich sehr auf den Vortrag und die anschließende Diskussion: "Die Gemeinwohlökonomie ist sowohl auf einer theoretisch-konzeptionellen Ebene als auch in ihrer sozialunternehmerisch-praktischen Dimension ein interessanter Beschäftigungsgegenstand, nicht nur für unseren Studiengang Philosophy, Arts and Social Entrepreneurship und die Studiengänge aus dem Fachbereich Wirtschaft, sondern für die ganze Hochschule."
Felbers Buch "Gemeinwohl-Ökonomie", das in erster Auflage 2010 erschien, wurde 2017 mit dem ZEIT-Wissen Preis "Mut zur Nachhaltigkeit" ausgezeichnet. Von 2008 bis 2017 war Felber als Dozent an der Wirtschaftsuniversität Wien tätig, seit 2019 ist er Affiliate Scholar am Institute for Advanced Sustainability Studies (IASS) Potsdam. Vor wenigen Wochen ist sein Buch "This is not economy. Aufruf zur Revolution der Wirtschaftswissenschaften" erschienen.
Für die Teilnahme ist eine Anmeldung auf Eventbrite unter https://t1p.de/ChristianFelber erforderlich. An der Abendkasse ist eine Teilnahmegebühr von 2-6 € zu entrichten.
Information on participating / attending:
Für die Teilnahme ist eine Anmeldung auf Eventbrite unter https://t1p.de/ChristianFelber erforderlich. An der Abendkasse ist eine Teilnahmegebühr von 2-6 € zu entrichten.
11/14/2019 19:30 - 11/14/2019
Campus I - Johannishof
Großer Saal
53347 Alfter
Nordrhein-Westfalen
Germany
Journalists, all interested persons
Economics / business administration, Philosophy / ethics, Social studies
Presentation / colloquium / lecture
URL of this event: http://idw-online.de/en/event65220
Attachment

Christian Felber, Bestseller-Autor und Initiator der Gemeinwohl-Ökonomie-Bewegung.
---