Event
---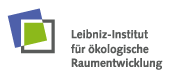 ---
---
Share on:
12/04/2019 - 12/06/2019 | Paris
International Land Use Symposium ILUS 2019
Unter der Überschrift "Land use changes: Trends and projections" widmet sich die ILUS 2019 fächerübergreifenden Konzepten, wie aktuelle Entwicklungen von Raumanalyse und Datenmodellierung zu einem nachhaltigen Ressourcenmanagement beitragen und die Planung sowie Stadt- und Regionalentwicklung besser unterstützen können. Dafür spannt die ILUS 2019 drei große Themenfächer auf: Land Use and Land Cover Change Observations, Metropolization: Challenges and Risks sowie Drivers, Mechanisms, Tools. Außerdem gibt es einen offenen Themenbereich für Beiträge, die nicht in diese Themenschwerpunkte passen.

Eingeleitet wird die Tagung mit Vorträgen renommierter internationaler Wissenschaftlerinnen und Wissenschaftler auf dem Gebiet der Raumanalyse und Raumplanung. Es sprechen unter anderem Andy Karvonen aus der Division of Urban and Regional Studies am KTH Royal Institute of Technology Stockholm/Schweden, Martino Pesaresi vom Joint Research Centre in Ispra/Italien, Norbert Pfeifer von der Technischen Universität Wien/Österreich, François Moriconi-Ebrard vom Centre national de la recherche scientifique/Frankreich, Nathalie Gaussier von der Université Montesquieu Bordeaux 4/Frankreich, Jochen Jaeger von der Concordia University Montreal/Kanada sowie Bin Jiang von der University of Gävle/Schweden.

Die ILUS 2019 ist eine gemeinsame Veranstaltung des Leibniz-Instituts für ökologische Raumentwicklung (IÖR, Dresden), des Laboratoire Interdisciplinaire des Energies de Demain (LIED, University of Paris Diderot), des Pôle Image (University of Paris Diderot) und des Institut National de l'Information Géographique et Forestière (IGN, Saint-Mandé).

3. Dezember 2019: Workshop on Urban Sprawl
Im Vorfeld des Symposiums findet am 3. Dezember der Workshop "Approaches to limiting urban sprawl: policies, planning, and governance" statt. Ziel des Workshops ist es, empirische Befunde der Zersiedelung aus verschiedenen Regionen der Welt zu diskutieren und diese in den planerischen, rechtlichen, wirtschaftlichen und politischen Kontext einzuordnen.

Programm und Paneldiskussion
Die Paneldiskussion widmet sich in diesem Jahr der folgenden Thematik: "Do spatial analyses matter? From geodata science to sustainability transformations" und wird von Mathieu Arnoux (Laboratoire Interdisciplinaire des Energies de Demain, Université Paris Diderot) und Marc Wolfram (IÖR, Dresden) geleitet.

Über ILUS
Das International Land Use Symposium bringt alle zwei Jahre führende Wissenschaftlerinnen und Wissenschaftler auf dem Gebiet der Geoinformatik und Raumplanung zusammen. Ziel des interdisziplinären Treffens ist es, ein besseres Verständnis von der gebauten Umwelt zu erlangen und bereichsübergreifend neue Ideen für den nachhaltigen Umgang mit der kostbaren Ressource Boden zu entwickeln. Die Veranstaltung dient den Teilnehmenden nicht nur zum fachlichen Austausch, sondern bietet auch Gelegenheit, sich untereinander besser zu vernetzen. Das Symposium richtet sich an Forschende und Studierende aus den Raum- und Umweltwissenschaften, der Geografie, Kartografie, Geoinformatik, der Stadtplanung und der Architektur sowie an andere am Thema Interessierte.
Information on participating / attending:
Teilnahmegebühren: 350 EUR,
Studierende/Promovierende: 200 EUR.
12/04/2019 10:30 - 12/06/2019 16:15
Université de Paris
Campus des Grands Moulins
Amphitheater Buffon
15 rue Hélène Brion
75013 Paris
France
Business and commerce, Scientists and scholars
Construction / architecture, Environment / ecology, Geosciences, Information technology
Conference / symposium / (annual) conference
Presse- und Öffentlichkeitsarbeit
URL of this event: http://idw-online.de/en/event65317
---