Event
---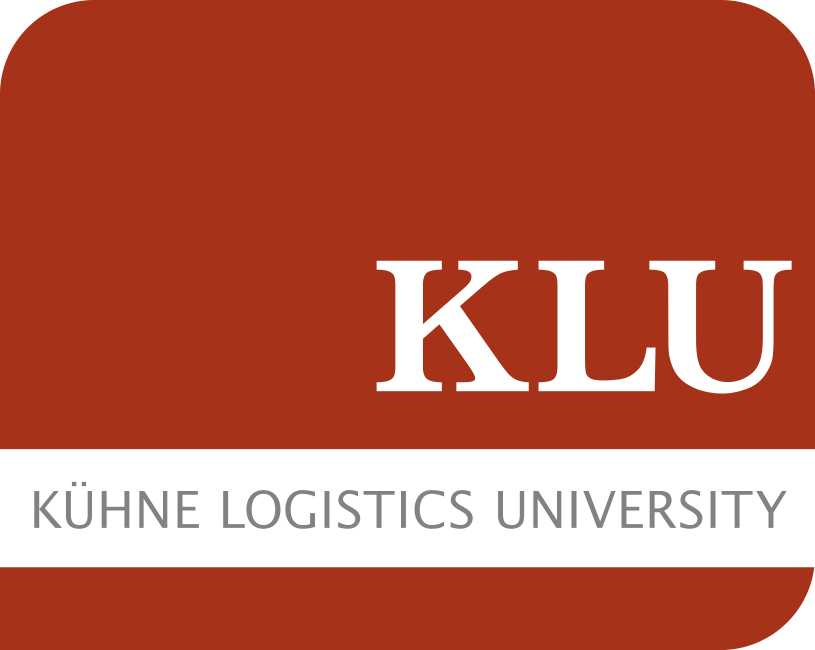 ---
---
Share on:
02/06/2020 - 02/07/2020 | Hamburg
Startup Day at Kühne Logistics University (February 6 and 7, 2020)
Thursday, February 6, 7:30-9:00pm
The evening event is free of charge, and there is no need to register.

Friday, February 7, 8:00-5:30pm
Registration and payment for day-long program is available here: www.the-klu.org/startupday

How can Science Support Innovations in Logistics?
On campus at Kühne Logistics University – Wissenschaftliche Hochschule für Logistik und Unternehmensführung (KLU), startups will present innovative technology and business models. What makes the startup day so special is the close ties it has to the teaching and research done at KLU. Hanno Friedrich, Professor for Freight Transportation – Modeling and Policy and academic organizer explains, "We're not offering a typical startup scene-style 90-second pitch. We're going right to the heart of the issues. Around 50 presentations will answer this year's central questions: Where is the innovation in logistics? And how can science help?"

Data Analytics, Food and Sustainability
Artificial Intelligence, Data Analytics, Transport, Food, Supply Chain Management, and Sustainability are just a few of the wide range of topics that will be covered this year. Among the guests are:

Annanow: This startup's app gets all hands on deck for the last mile by integrating shops, customers, hobby couriers, professional suppliers, insurance companies, and banks. The Swiss company's goal? Immediate delivery. (https://annanow.com/)

Einride: This successful Swedish company wants to make sustainable transport possible with their electric self-driving trucks. (https://www.einride.tech/)

Flexport: This logistics service provider is a well-established player now offering sustainable purchases of services by calculating the carbon footprint of their customers' supply chains. Compensation payments go to, for example, environmental initiatives. (https://flexport.org/)

Graphmasters: "No more traffic jams," is what this successful brand promises. Using swarm intelligence, this startup has set out to save both time and nerves for companies and private users alike in route and transport planning. (https://www.graphmasters.net/de/)

Picnic: This app-based online supermarket makes free home deliveries. The concept utilizes smart route planning and small electric vehicles. (https://www.picnic.app/nl/)

Prowler: Businesses rely on fast, precise, and commercially effective performance. Prowler uses data analytics and artificial intelligence to look at a company's data and assist in decision-making processes. (https://www.prowler.io/)

Trufi Assocation: This NGO's open source app is making it easier to access public transportation and geodata for people in Central and South America, Africa and Asia. (https://www.trufi-association.org/)

The Future of the Logistics Industry
The market place with startups' information booths are a central meeting point for networking. Hiring companies can meet highly trained students. In a short amount of time, managers from large companies are able to get a lay of the land for the future of the logistics industry and see what is up and coming on the innovation market. In addition, students are able to make contacts for their thesis topics.

The event transpired initially from a regular lecture held by Professor Friedrich. This year students will take on yet again some of the organizational duties and give presentations during the sessions. The Startup Day is the only entrepreneurial event for the logistics industry at an institution of higher education in Germany. "We didn't just want to talk about innovation; we wanted to meet the innovators themselves. So, we started inviting entrepreneurs." The event started in 2016 with 15 companies, some of which have taken part every year since.

Startup Day program: www.the-klu.org/startupday // #KLUstartupday

Download the press release in English or in German.
Information on participating / attending:
Journalists:
Are you interested in reporting the event and want to jump at the opportunity to hear from startups and learn about their stories? Please register by February 3: press@the-klu.org.

Conference fee:
External students and KLU students: free
KLU Members: free
KLU Alumni: 125 € (reduced price)
Companies and other institutions: 250 €
Register here: https://www.the-klu.org/startupday
02/06/2020 19:30 - 02/07/2020 17:30
Kühne Logistics University
Großer Grasbrook 17
20457 Hamburg
Hamburg
Germany
Business and commerce, Journalists
Economics / business administration, Environment / ecology, Information technology, Nutrition / healthcare / nursing, Traffic / transport
(Student) information event / Fair, Conference / symposium / (annual) conference, Press conferences
Presse- und Öffentlichkeitsarbeit
URL of this event: http://idw-online.de/en/event65804
---