Event
---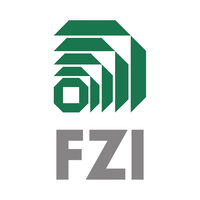 ---
---
Share on:
02/13/2020 - 02/13/2020 | Karlsruhe
FZI Open House 2020
Insbesondere mit Blick auf die Anwendungen der KI und deren Implikationen beteiligt sich das FZI intensiv an Forschungsaktivitäten sowie am Wissens- und Technologietransfer.

Beim FZI Open House 2020 wollen wir Ihnen den Blick in die Zukunft der KI ermöglichen – und darüber hinaus: Mit Keynotes und Vorträgen zu den Themen Neuromorphic Computing, Future Living and Work, Explainable AI, Sustainable Mobility, sowie mit den FZI Living Labs mit Anwendungsforschung zum Erleben.

Wir laden Sie herzlich ein, uns am 13. Februar 2020 in Karlsruhe zu besuchen, und würden uns sehr freuen, Ihnen unsere aktuellen Forschungsergebnisse vorstellen zu können.

Programm

09:30 Uhr: Begrüßung und Eröffnung
Begrüßung durch FZI-Vorstand Jan Wiesenberger

09:45 - 10:15 Uhr: Keynote zum Thema "Quantencomputing"
Dr. Heike E. Riel, Department Head Science & Technology; IBM Research Zürich

10:30 - 12:00 Uhr: Zwei parallele Transfer-Foren

Transfer-Forum zum Thema "Future Living and Work"

Prof. Dr. rer. nat Wilhelm Stork, FZI
"Herausforderung Künstliche Intelligenz"

Hans Jürgen Herpel, Airbus
"Anwendung von KI in der Ophthalmologischen Diagnostik bei Carl Zeiss Meditec"

Jochen Straub, Carl Zeiss AG

Transfer-Forum zum Thema "Explainable AI"

Raum: Veranstaltungsbereich

"Fair Play for AI"
Dr. Valentin Zacharias, Daimler TSS

"Bienen rettende KI verstehen"
Frederic Tausch, Apic.ai

"Human-centered AI: Was die KI vom Menschen lernen muss"
Dr.-Ing. Patrick Philipp, FZI

10:30 - 12:00 Uhr: FZI-Expertengespräche

In persönlichen Gesprächen stellen Ihnen FZI-Wissenschaftlerinnen und -Wissenschaftler Kooperationsmodelle vor, informieren über anstehende Projektvorhaben und wie Sie sich als Partner in Konsortien einbringen und profitieren können.

Sie haben eine Frage oder Problemstellung, sind sich aber nicht sicher, ob das FZI weiterhelfen kann? Sprechen Sie uns an, wir können sicherlich eine passende Lösung anbieten.

12:00 - 14:00 Uhr: Möglichkeit zum Besuch der FZI Living Labs

Werfen Sie einen Blick in unsere FZI Living Labs, informieren Sie sich bei unseren Wissenschaftlerinnen und Wissenschaftlern über aktuelle Forschungsfragen zu den verschiedenen Forschungsschwerpunkten des FZI und stärken Sie sich bei einem Mittagsimbiss.

13:00 - 15:30 Uhr: FZI-Expertengespräche

14:00 - 15:30 Uhr: Zwei parallele Transfer-Foren

Transfer-Forum zum Thema "Sustainable Mobility"

Dipl.-Math.techn. Florian Kuhnt, FZI
"Einblicke in die Vernetzung eines Bus-OEMs mit einem IT-Unternehmen"

Alexander Pöschl, Strategy, Innovation Lab & E-Mobility Consulting, Daimler Buses

Dr. Frank Pagel, KVV

Transfer-Forum zum Thema "Neuromorphic Computing"

"Neuromorphe Steuerungsansätze in der Robotik"
Prof. Dr.-Ing. Rüdiger Dillmann, FZI

"High Speed and High Dynamic Range Video from Event Cameras"
René Ranftl, Intel Corporation

"Energy-efficient Machine Learning in Hardware"
Oliver Bringmann, Universität Tübingen

16:00 - 16:45 Uhr: Panel zum Thema "Künstliche Intelligenz: Quo vadis?"

Alexander Pöschl, Strategy, Innovation Lab & E-Mobility Consulting, Daimler Buses

Filiz Elmas, Geschäftsfeldentwicklung für Künstliche Intelligenz, DIN e. V.

Dr. Frauke Goll, de:hub Karlsruhe Artificial Intelligence, FZI

Dr. Wolfgang Fischer, Prokurist, Leiter Bereich Projekt- und Clusteraktivitäten e-mobil BW

Frederic Tausch, Gründer und Chief Technology Officer Apic.ai

ab 17:00 Uhr: Get-together

Bei Kaffeespezialitäten laden wir unsere Gäste ein, die Themen des Tages Revue passieren und den Tag mit Gesprächen im kleinen Kreis ausklingen zu lassen. Ein Barista bereitet Ihnen an HoLLiEs Bar Kaffeespezialitäten zu.

18:00 Uhr: Ende

Die Garderobe im Erdgeschoss ist für unsere Gäste bis 18:30 Uhr geöffnet.
Information on participating / attending:
Pressevertreter werden gebeten sich per E-Mail an presse@fzi.de anzumelden.
Gerne vermitteln wir Interview-Termine und bieten Ihnen die Möglichkeit an einem Presserundgang durch die FZI Living Labs teilzunehmen.
02/13/2020 09:00 - 02/13/2020 18:30
FZI House of Living Labs
Haid-und-Neu-Straße 5a
76131 Karlsruhe
Baden-Württemberg
Germany
Business and commerce, Journalists
Information technology, Mechanical engineering, Traffic / transport
(Student) information event / Fair, Conference / symposium / (annual) conference, Seminar / workshop / discussion
URL of this event: http://idw-online.de/en/event65872
Attachment

FZI Open House 2020
---