Event
---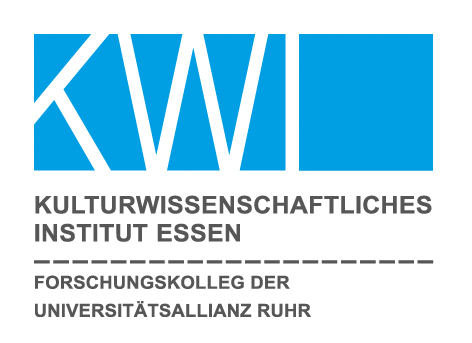 ---
---
Share on:
06/09/2020 - 06/09/2020 | Essen
Live-Vortrag: Zirkulation und Zensur
Weil die Exponenten des literarischen Untergrunds in Frankreich von den repräsentativen Orten, an denen sich die Gelehrten und les philosophes artikulierten (privilegierte Bücher, Salons, Akademien) ausgeschlossen waren, kultivierten sie den grenzenlosen Hass auf die offizielle Kultur und schmähten sämtliche ihrer Institutionen "mit einer Unflätigkeit", so Robert Darnton, "die man sich heute kaum vorstellen kann". Der Vortrag nimmt diese Beobachtung zum Anlass, um die medienhistorische Differenz zur digitalen Plattformkultur der Gegenwart auszulosten, denn 1982, als Darnton seine Literaten im Untergrund veröffentlichte, existierten weder das Internet, wie wir es heute kennen, noch auch die sozialen Netzwerke, die der Schmährede und den Techniken der Verunglimpfung eine neue, ungeahnte Zukunft bescheren. Im Zentrum des Vortrags steht dabei die vergleichende Betrachtung von Maßnahmen, mit denen der literarische Verkehr damals und heute eingeschränkt, reguliert oder 'moderiert' wird und der literarische Diskurs zu einer Angelegenheit polizeiförmiger Aufmerksamkeit wird, der er sich zugleich zu entziehen versucht.

REFERENT
Friedrich Balke, Professor für Medienwissenschaft unter besonderer Berücksichtigung der Theorie, Geschichte und Ästhetik bilddokumentarischer Formen an der Ruhr-Universität Bochum. Sprecher des DFG-Graduiertenkollegs "Das Dokumentarische. Exzess und Entzug".

LEITUNG
Julika Griem, Direktorin des KWI

MODERATION
Hanna Engelmeier, KWI

ZOOM-TEILNAHME
Bitte melden Sie sich bis zum 08. Juni 2020 unter maria.klauwer@kwi-nrw.de an. Einen Zugangslink zum Zoom-Meeting erhalten Sie nach der Anmeldung.

VERANSTALTER
Eine Veranstaltung des Kulturwissenschaftlichen Instituts Essen (KWI)

ÜBER DIE REIHE "Carte Blanche. Forschung aus der Nachbarschaft": Eine gute Gelegenheit, um mehr darüber zu erfahren, was Kolleg*innen in den Kulturwissenschaften unserer Partner-Universitäten in der UA Ruhr erforschen. Einblicke in die Konsumgeschichte, Zukunfts-Diagnostik, Gender Studies und die Medienwissenschaft.
Information on participating / attending:
Der Vortrag findet im Rahmen eines Zoom-Meetings statt und wird nachträglich als Aufzeichnung in der KWI-Mediathek bereitgestellt. Mit der Anmeldung geben Teilnehmer*innen ihr Einverständnis zur Aufzeichnung und Veröffentlichung des Live-Streams.
06/09/2020 18:00 - 06/09/2020 20:00
Kulturwissenschaftliches Institut Essen (KWI)
Goethestraße 31
45128 Essen
Nordrhein-Westfalen
Germany
Scientists and scholars, all interested persons
Cultural sciences, Language / literature, Social studies
Presentation / colloquium / lecture
URL of this event: http://idw-online.de/en/event66300
Attachment

Poster "Carte Blanche. Forschung aus der Nachbarschaft"
---