Event
---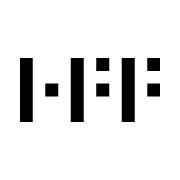 ---
---
Share on:
11/26/2020 - 11/26/2020 | München
Münchner KI-Symposium der HFF München: "Wie Künstliche Intelligenz die Medienproduktion verände
München, November 2020 – Die Hochschule für Fernsehen und Film (HFF) München und die Fernseh- und Kinotechnische Gesellschaft (FKTG) veranstalten am 26. November das Münchner KI-Symposium, initiiert von HFF München Technik-Abteilungsleiter Professor Siegfried Fößel. Geplant ist eine hybride Veranstaltung an der HFF München und per online Streaming.
Externe Interessierte können per Goto-Webinar an dem Symposium teilnehmen.

Das Symposium soll beleuchten, wie Künstliche Intelligenz heute und in Zukunft die Medienproduktion beeinflussen wird. In zahlreichen Vorträgen aus den Bereichen Drehbuch, Zuschaueranalyse und bspw. Metadatengenerierung wird erläutert, welchen Nutzen der Einsatz von künstlicher Intelligenz bringen kann. Dazwischen zeigen Künstler*innen, wie KI auch in den kreativen Bereich einfließen kann, unter anderem auch HFF-Studentin Susanne Steinmaßl.

Referenten*innen:

Karin Immenroth (Chief Data & Analytics Officer, Mediengruppe RTL Deutschland)
Karin Immenroth, geboren 1980 in München, studierte Kommunikationswissenschaften, Analytics, Insight, Econometrics und Data Analysis an der Ludwig-Maximilians Universität in München. Ihre berufliche Laufbahn startete sie 2006 in München zunächst bei der Mediaplus Gruppe, dann bei Burda Forward Advertising. Von 2011 bis 2017 hatte sie bei der Mediaagentur MEC verschiedene Positionen innerhalb des Bereichs Analytics & Insights inne, zuletzt als Chief Analytics Officer. 2018 war sie bei Wavemaker für den Bereich Analytics & Insights verantwortlich und anschließend arbeitete sie als Chief Analytics Officer und Geschäftsführerin der [m]Science GmbH. Seit Oktober 2019 ist sie bei der Mediengruppe RTL Deutschland als Chief Data & Analytics und verantwortet die Datenstrategie, Analyse, Data Science sowie die Zuschauer-, Markt- und Mediaforschung für die gesamte Mediengruppe RTL.

Dr. Jens Fisseler (Teamleiter Software & Content Analysis, Fraunhofer IAIS, Sankt Augustin)
Jens Fisseler hat Informatik an der Universität Dortmund studiert und in Informatik promoviert. Nach verschiedenen Stationen in der Wirtschaft leitet er nun am Fraunhofer IAIS in der Abteilung NetMedia die Gruppe Software & Content Analysis. Mit seiner Gruppe entwickelt er Systeme zur automatischen KI-basierten Metadatengenerierung und zum Multimedia Information Retrieval.

Claudia Janet Birkholz
Claudia Janet Birkholz, geboren in Bremen, ist eine gefragte Interpretin für Klaviermusik des 20. und 21. Jahrhunderts sowie Dozentin für Klavier und zeitgenössische Musik an der Hochschule für Künste Bremen. Sie konzipiert Programme, mit denen sie sich künstlerisch und musikalisch in neue Richtungen bewegt und inszeniert ihre Auftritte mit unkonventionellen Werken von Komponisten*innen, die nicht selten aus dem Performance-Bereich stammen. Ungewöhnliche Konzertformate in Zusammenarbeit mit Neurowissenschaftlern, Psychologen, KI-Forschern und Mathematikern machen sie zu eine der spannendsten Künstlerinnen unserer Zeit. Freude am Experimentellen, ein hoher intellektueller Anspruch, sowie die Sensibilisierung des Publikums für ungewöhnliche akustische Ereignisse in immer neuen Zusammenhängen machen ihre Konzerte zu besonderen Erlebnissen. Claudia Janet Birkholz ist Vorsitzende des Vereins "realtime – Forum Neue Musik" und künstlerische Leiterin des "realtime-Internationales Festival für Neue Musik Bremen". In ihrer seit 2015 laufenden Gesprächskonzertreihe "Let´s talk music" lädt sie regelmäßig hochkarätige Musiker und Komponisten, sowie Persönlichkeiten aus Wissenschaft und Wirtschaft zu sich ein.

Jakob Rosinski (Executive Architect, IBM Deutschland GmbH)
Jakob is an Executive Architect and the Lead for Video Solutions & Broadcast Industry for IBM Services in Europe. He is also the chief architect of IBM AREMA, a workflow and essence management solution which is widely used at various broadcasters. Over the last decade Jakob was responsible for different projects in the media industry like at HBO, France24, ORF, SRF, RTL Mediengruppe or Deutsche Bundesliga/Sportcast. In 2019 Jakob was awarded by a personal technical EMMY award for his work in the broadcast workflow and essence-management space

Michael Gamböck (Senior Strategic Development Manager, Creative Cloud Video @ Adobe)
Michael Gamböck (@mgamboeck) works with strategic accounts and partners in EMEA. He liaises directly with brands, broadcasters and creatives to address their needs and shape their strategies. Michael consults closely with Adobe engineering, product management and management to growth usage of Creative Cloud Video products, actively working on several released and upcoming products and services like Team Projects and cross device editing platform Project Rush. Michael has been in the industry since 1994 in sales, marketing and management roles at organisations including Bavaria Film, Studio Babelsberg TMT, Annova, Getty Images, Avid, P+S Technik and others and has a deep understanding of all aspects of the Media and Entertainment. He managed several big innovative projects before and was a managing director for one of the biggest post production facility in Germany before joining Adobe in his strategic role, which also covers exciting new technologies like Adobe Sensei.

Patrick Aichroth (Fraunhofer IDMT)
Patrick Aichroth ist seit 2003 wissenschaftlicher Mitarbeiter und seit 2006 Leiter der Gruppe "Mediendistribution und Sicherheit" am Fraunhofer IDMT. Er war an vielen Industrieprojekten und öffentlich geförderten Forschungsprojekten beteiligt. Seine Arbeitsschwerpunkte liegen in den Bereichen Informationssicherheit, Vertrauen und technischer Datenschutz in Verbindung mit A/V-Content-Analyse, KI und Empfehlungssystemen.
Information on participating / attending:
Registrierung: www.fktg.org/node/15369
11/26/2020 13:30 - 11/26/2020 18:30
Digitale Veranstaltung
80333 München
Bayern
Germany
Art / design, Information technology, Media and communication sciences
Conference / symposium / (annual) conference
Presse und Öffentlichkeitsarbeit
URL of this event: http://idw-online.de/en/event67304
---