Event
---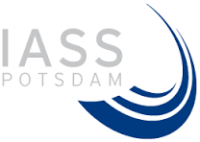 ---
---
Share on:
12/11/2020 - 12/11/2020 | Berlin
1st Annual Summit Women Leaders for Planetary Health
The 2020 year has been disturbed by a devastating pandemic. While the whole of humanity is under the same storm, women are navigating these troubled waters at a clear disadvantage. The Global South, in particular, is suffering a disproportionate burden of multiple and connected crises: the health, climate, biodiversity, and pollution emergencies. It has never been more important to act against inequalities and for planetary health.

On the occasion of the first anniversary of the Women Leaders for Planetary Health, we will virtually celebrate the resilience of women and men working to promote a better world for all. The event is not only tailored to inform but also to inspire a new generation of planetary health ambassadors.

When?
Friday 11th December 2020
Dec 11, 1:00 PM – 6:00 PM GMT+1

Where?
Virtual meeting via Zoom

Why attend?
By joining us, you will:
• Interact with inspiring award-winner conservationists, investors, politicians, CEOs, tech experts, scientists, and mentors engaged in the theme of planetary health and gender equity;
• Meet like-minded people interested in strategies to promote gender equity;
• Be part of the fast-growing planetary health social movement.

Link to register:
https://www.womenleadersforplanetaryhealth.org/news

Part I
13:00 - 13:05 Welcoming remarks by Dr. Nicole de Paula – Founder, Women Leaders for Planetary Health

13:05 - 13:20 The crucial role of women in ensuring a healthy and resilient future
Opening by Dr. Mariana Bozesan - Award-winning integral (impact) Investor

13:20 - 13:40 Gender equity and planetary health: views from Asia
Panels:
Dr. Stefanos Fotiou - Director of the Environment and Development Division in the United Nations ESCAP,
Natalie Phaholyotin - CEO WWF Thailand

13:40 - 14:00 Unleashing the feminine energy for transformative leadership
Dr. Mark Lawrence - Scientific Director, IASS-Potsdam
Dr. Ana Flavia Barros Platiau - Associate Professor at the International Relations Institute in the University of Brasilia

14:00 - 14:20 Women as wildlife guardians: the success story of female rangers in Zimbabwe
Interview: Damien Mander - Founder and CEO of the International Anti-Poaching Foundation

14:20 - 14:30 Planetary health: a call to action – the case of the Climate COP-26
Closing by Antoinette Vermilye - Co-Founder, The Gallifrey Foundation

Part II LEADERS OF TOMORROW
Network pavilion with special guests

16:00 - 16:20 Mapping solutions for the great transition to achieve planetary health
Opening: Dr. Sam Myers - Director, Planetary Health Alliance
Dr. Kristie L. Ebi - Professor, Center for Health and the Global Environment, University of Washington

16:20 - 16:50 Women in Leadership: why so few and what to do about It
Roundtable: Dr. Marie Studer - Senior Program Manager, Planetary Health Alliance
Dr. Nicole Redvers - Assistant Professor (INMED) University of North Dakota
Adrienne Goehler - Psychologist, Curator, and Writer
Dr. Leandra Gonçalves - Co-Founder of Women's of Ocean League
Dr. Tollulah Oni – Founder, UrbanBetter

16:50 - 17:20 Breakout Sessions Peer-to-peer learning
Led by the team of the Women Leaders for Planetary Health
Comfort Break

17:30 - 18:00 The power of mentors for positive change
Closing by Izabella Teixeira, Former Minister for the Environment in Brazil (2010-2016); UN High Level Advisory Board Member on Economic and Social Affairs (UN-DESA)
Dr. Nicole de Paula – Founder, Women Leaders for Planetary Health

The full agenda is attached.
Information on participating / attending:
Link to register:
https://www.womenleadersforplanetaryhealth.org/news
12/11/2020 13:00 - 12/11/2020 18:00
Virtual meeting via Zoom
Berlin
Berlin
Germany
Journalists, all interested persons
Environment / ecology, Oceanology / climate, Social studies
Conference / symposium / (annual) conference, Press conferences
URL of this event: http://idw-online.de/en/event67516
Attachment

Agenda 1st Annual Summit Women Leaders for Planetary Health
---