Event
---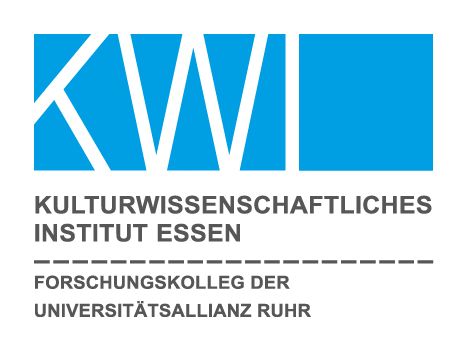 ---
---
Share on:
07/06/2021 - 07/06/2021 | Essen
Ohne Genehmigung. Zur Programmatik und Ethik der Selbstpublikation im Prä- und Postprint-Samizdat
Es passiert heutzutage nicht oft, dass man in einer Literaturzeitschrift liest: "Der Abdruck erfolgt ohne Erlaubnis des Dichters" oder dass ein Buch den Titel trägt: "Texte, herausgegeben ohne Wissen des Autors". Der Dichter, Aktivist, Sänger und Verleger Kirill Medvedev ist inzwischen über Russland hinaus für seine Revolten gegen den Literaturbetrieb und seinen Verzicht auf das Urheberrecht bekannt. In seiner kompromisslosen Frontstellung zur 'offiziellen Literatur' klingt die Tradition des sowjetischen Samizdat an, als der Fakt des Nichtgedruckten die entscheidende Differenzqualität zur offiziellen Literatur bildete (= 'Vor-Gutenberg-Ära' bzw. 'Präprintium'). Das Internet galt in diesem Zusammenhang lange als natürlicher Nachfolger des Samizdat (= 'Nach-Gutenberg-Ära' bzw. 'Postprintium'). Was aber, wenn diese autonom publizierten Texte nun ihrerseits ohne Genehmigung und Wissen des Autors veröffentlicht und distribuiert werden? Der Vortrag zeichnet die Causa Medvedev nach und fragt dabei, unter welchen Umständen die Veröffentlichung und Verbreitung von Texten geboten oder gerechtfertigt sind, welche Rolle Autoren- und Urheberrechte dabei spielen und wie sich Autonomie, Dissidenz und Veröffentlichung im Spannungsfeld von Ethik, Politik und Poetik konturieren lassen.

ÜBER "CARTE BLANCHE III"
In diesen scheinbar nicht enden wollenden pandemischen Zeiten möchten wir uns und unser Publikum aufs Neue mit vier anregenden Vorträgen belohnen: Wir haben herausragenden Forschenden unterschiedlicher Disziplinen freie Hand gegeben, uns einen Vortrag eigener Wahl zu präsentieren und mit uns zu diskutieren.
Im Sommersemester 2021 freuen wir uns sehr auf Wolfgang Ullrich (Kunsthistoriker & freier Autor; Leipzig), Edna Bonhomme (Historikerin, Autorin & interdisziplinäre Künstlerin; Berlin), Annette Gilbert (Literaturwissenschaftlerin; FAU Erlangen-Nürnberg) und Amia Srinivasan (Chichele Professor of Social and Political Theory am All Souls College, Oxford).
Alle Vorträge finden virtuell statt, ein Link wird nach Anmeldung verschickt.

REFERENTIN
Annette Gilbert, FAU Erlangen-Nürnberg

MODERATORIN
Ines Barner, KWI

ORGANISATION
Julika Griem, KWI-Direktorin
Sabine Voßkamp, KWI Forschungsmanagement

VERANSTALTER
Eine Veranstaltung des Kulturwissenschaftlichen Instituts Essen (KWI)
Information on participating / attending:
Teilnahme nur online via ZOOM nach Anmeldung unter emily.beyer@kwi-nrw.de bis zum 5. Juli, 2021.
07/06/2021 18:00 - 07/06/2021 20:00
Goethestraße 31
45128 Essen
Nordrhein-Westfalen
Germany
Scientists and scholars, all interested persons
Cultural sciences, History / archaeology, Language / literature, Media and communication sciences, Social studies
Presentation / colloquium / lecture
URL of this event: http://idw-online.de/en/event68444
---