Event
---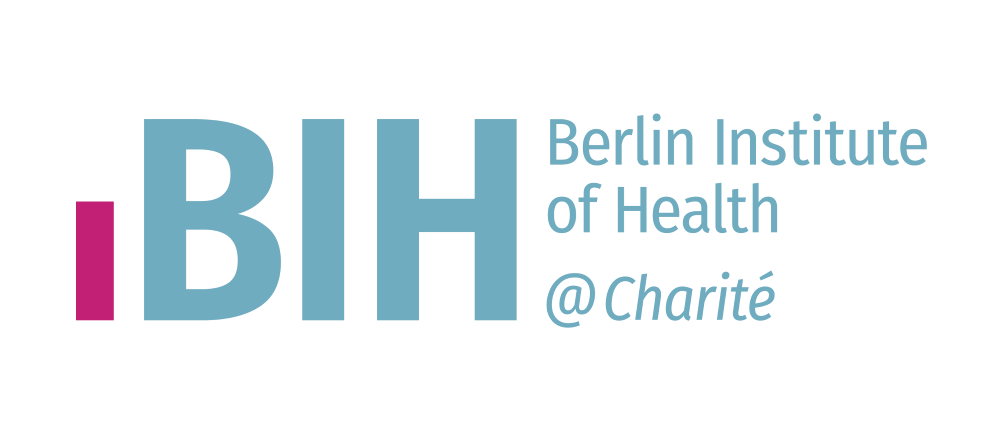 ---
---
11/04/2021 - 11/04/2021 | online
Are we prepared for the next pandemic? Future Medicine Round Table
Seit fast zwei Jahren hat uns das Coronavirus SARS-CoV-2 im Griff. Wissenschaftler*innen haben viel geleistet in dieser Zeit: Sie haben das Erbgut des Virus entschlüsselt, Tests und Impfstoffe entwickelt und erforscht, wie sich das Virus im Körper und von Mensch zu Mensch verbreitet. Doch trotz dieser vielen Erkenntnisse ist keine Entwarnung angesagt, noch immer stecken sich Menschen an, die Intensivstationen füllen sich wieder und Virologen und Klimaforscher warnen, dass dies nicht die letzte Pandemie gewesen sein wird. Auf dem diesjährigen Future Medicine Event, das das Berlin Institute of Health in der Charité (BIH) gemeinsam mit dem Tagesspiegel bereits zum sechsten Mal veranstaltet, diskutieren Vertreter*innen aus Wissenschaft, Klinik, Politik und Industrie, ob wir schon ausreichend vorbereitet auf die nächste Pandemie sind.

"Wir müssen ehrlich überlegen, wo wir in der aktuellen Pandemie gut reagiert haben, wo wir einfach nur Glück hatten, und wo wir beim nächsten Mal sehr viel besser vorbereitet sein müssen", sagt Christof von Kalle, Leiter des Klinischen Studienzentrums von BIH und Charité¬ – Universitätsmedizin Berlin und wissenschaftlicher Chair des diesjährigen Future Medicine Round Table. Um diese Fragen dreht sich die Podiumsdiskussion zum titelgebenden Thema, an der neben Christof von Kalle auch Professor Leif Erik Sander, Impfstoffforscher und Infektiologe an der Charité sowie Professorin Veronika von Messling, Abteilungsleiterin Lebenswissenschaften im Bundesforschungsministerium (BMBF), teilnehmen.

Dr. Michael May, Vizepräsident und Medizinischer Direktor von Bristol Myers Squibb Deutschland, mahnt, die vielen "stillen Opfer der Pandemie" nicht zu vergessen: "Die biopharmazeutische Industrie hat Großartiges geleistet während der Pandemie. Dennoch war die Versorgung insbesondere von Patient*innen mit schweren chronischen Erkrankungen wie Krebs oder Herz-Kreislauf-Krankheiten zeitweise erheblich eingeschränkt. Operationen, Behandlungen, Vorsorgeuntersuchungen und vieles mehr fanden verspätet oder gar nicht statt, was Folgen nach sich ziehen wird, die bisher gar nicht abzusehen sind." Auch hier gebe es einiges zu verbessern und zu lernen für zukünftige Pandemie-Szenarios.

Professor Christopher Baum, wissenschaftlicher Direktor des BIH und Vorstand für den Translationsforschungsbereich der Charité, ist ebenfalls davon überzeugt, dass die Forschung Herausragendes zur Pandemiebekämpfung geleistet hat. "Besonders beeindruckt hat mich die Bereitschaft zur Zusammenarbeit, die auch die Qualität der Ergebnisse positiv beeinflusst. Wo Forscher sonst um die schnellste Veröffentlichung im angesehensten Journal wetteifern, galt es nun, bestmöglich zusammenzuarbeiten und die Ergebnisse schnell öffentlich verfügbar zu machen. Diesen Geist sollten wir uns über die Pandemie hinaus erhalten."

In der Abschlusskeynote wird Dr. Oliver Morgan, Director Health Emergency Information and Risk Assesment at WHO Health Emergencies, die globale Perspektive darstellen. Auch wenn die WHO schon viel Erfahrung mit der Bewältigung von Epi- und Pandemien gesammelt hat, ist auch hier klar: Bei der Verteilung von Impfstoffen, bei der Bereitstellung von Hilfs- und Schutzausrüstungen oder bei der Erfassung von Daten kann die Welt noch einiges dazulernen.

Der Future Medicine Roundtable findet auch in diesem Jahr pandemiebedingt als Hybrid-Veranstaltung statt. Die Teilnehmer*innen sind vor Ort im rbb-Studio, die Zuschauer*innen sind zuhause. Zur Registrierung und zum Programm geht es hier.: https://dialog.tagesspiegel.de/future-medicine/
Die Sprache der Veranstaltung ist Englisch.
Information on participating / attending:
Anmeldung kostenlos:
https://dialog.tagesspiegel.de/future-medicine/
11/04/2021 16:00 - 11/04/2021 18:00
Journalists, Scientists and scholars
Presentation / colloquium / lecture, Seminar / workshop / discussion
Presse- und Öffentlichkeitsarbeit
URL of this event: http://idw-online.de/en/event70110
---