Event
---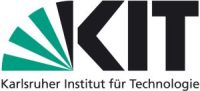 ---
---
07/25/2022 - 07/25/2022 | Karlsruhe
5th European Technology Assessment Conference "Digital Future(s): TA in and for a Changing World"
Ohne vernetzte IT-Infrastrukturen würde unser modernes Leben nicht funktionieren. Der Einsatz komplexer Algorithmen und riesiger Datenmengen betrifft Individuen ebenso wie ganze Gesellschaften. Zudem prägt der – von der Coronapandemie beschleunigte – Digitalisierungsschub des letzten Jahrzehnts Systeme, bei denen Mensch und Technik aufeinandertreffen – etwa intelligente Stromnetze, neue medizinische Anwendungen, komplexe Formen industrieller Logistik und Produktion oder neue Mobilitätssysteme.

Die Technikfolgenabschätzung versteht es als ihre Aufgabe, zusammen mit Akteurinnen und Akteuren aus Politik, Wirtschaft und Gesellschaft Risiken, aber auch Potenziale dieser Entwicklung auszuleuchten. Im Mittelpunkt steht dabei immer die Frage, wie die Digitalisierung in demokratisch verfassten Gesellschaften verantwortlich – das heißt beispielsweise durch adäquate Regulierung – gestaltet werden kann. Antworten suchen internationale Forschende bei der 5. Europäischen TA-Konferenz in Karlsruhe. Ausgerichtet wird die Tagung vom Institut für Technikfolgenabschätzung und Systemanalyse (ITAS) des KIT gemeinsam mit Mitgliedern des internationalen Netzwerks globalTA. (jmo/jha)

Auszug aus dem Programm:

Sonntag, 24. Juli 2022

17:00 Uhr Pre-event: Platformization as part of our Digital Future(s)
Ort: Institut für Technikfolgenabschätzung und Systemanalyse, Karlstraße 11, 76133 Karlsruhe

Montag, 25. Juli 2022

14:00 Uhr Eröffnung der Konferenz
Prof. Michael Decker, KIT; Prof. Poonam Pandey, FLAME University, Pune, Indien; und Prof. Armin Grunwald, ITAS, KIT

14:15 Uhr Keynote: Inclusive Design and the Pathway to Action
Prof. Payal Arora, Erasmus School of Philosophy, Rotterdam

Dienstag, 26. Juli 2022

09:00 Uhr Keynote: Imagining democracy through the lens of learning machines
Prof. Jeanette Hofmann, Wissenschaftszentrum Berlin für Sozialforschung

15:30 Uhr Keynote: Digital Future(s) of Welfare and the Power of Infrastructure
Dr. Doris Allhutter, Institut für Technikfolgen-Abschätzung, Wien

16:45 Uhr Sonderöffnung der ZKM-Ausstellung BioMedia mit Führung

Mittwoch, 27. Juli 2022

11:00 Uhr Podiumsdiskussion: Governance of Digital Futures – a pacing problem?

Thematische Sessions:
Insgesamt finden 16 (teilweise parallele) Sessions statt – unter anderem zu Digitalisierung und Demokratie, Wandel der Mobilität, Zukunft der Arbeit, wissenschaftliche Politikberatung, Cybersicherheit und Dual-Use-Technologien, technologische Entwicklungen in der Coronapandemie sowie Internationalisierung von Technikfolgenabschätzung.
Information on participating / attending:
Vertreterinnen und Vertreter der Medien sind zu der Veranstaltung eingeladen. Anmeldung per E-Mail an jonas.moosmueller@kit.edu. Bitte geben Sie bei Ihrer Anmeldung an, ob Sie vor Ort oder online teilnehmen möchten.
ZKM | Zentrum für Kunst und Medien
Lorenzstraße 19
76135 Karlsruhe
Baden-Württemberg
Germany
Information technology, Media and communication sciences, Politics, Social studies, Traffic / transport
Conference / symposium / (annual) conference
Strategische Entwicklung und Kommunikation - Gesamtkommunikation
URL of this event: http://idw-online.de/en/event72093
---