Event
---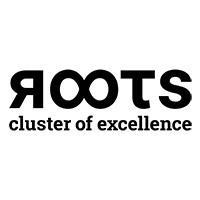 ---
---
03/13/2023 - 03/18/2023 | Kiel
Kiel Conference 2023: Scales of Social, Environmental and Cultural Change in Past Societies
The interplay of environment, social relations, material culture, population dynamics, and human perception are the key factors of socio-environmental changes. The exploration of processes and parameters of societal change enable further exploration of transformations of human-environmental interactions. These processes and parameters are detectable in the development of, for example, settlement systems, material culture, or ritual sites, which link different socio-environmental components. Humans and environments deeply shaped each other, creating diverse social, environmental, and cultural constellations. On the one hand, examining the roots of social, environmental, and cultural phenomena and processes, which substantially marked past human development, can lead to a deeper understanding of the development of societies. On the other hand, a focus on transformation patterns within momentous developments of past societies opens up the possibility of identifying substantial and enduring re-organisation of socio-environmental interaction patterns.

A transdisciplinary effort of scientists and scholars is necessary to achieve a better understanding of the roots of social, environmental, and cultural phenomena, as well as processes of transformation in a crucial period of human history, from late Pleistocene hunter-gatherers to state societies.

Within this framework, the Johanna-Mestorf-Academy (with the Cluster of Excellence "ROOTS" and the Collaborative Research Centre 1266 "Scales of Transformation") are pleased to invite senior and junior researchers to the KIEL CONFERENCE 2023: SCALES OF SOCIAL, ENVIRONMENTAL AND CULTURAL CHANGE IN PAST SOCIETIES in the tradition of the "Open Workshop: Socio-Environmental Dynamics Over the Last 15,000 Years: The Creation of Landscapes". This will be the seventh conference in this series, following those in 2009, 2011, 2013, 2015, 2017, and 2019.
Information on participating / attending:
Call for Papers open until 15 October 2022!
Leibnizstraße 1
24118 Kiel
Schleswig-Holstein
Germany
Cultural sciences, History / archaeology, Social studies
Conference / symposium / (annual) conference
ROOTS Media and Public Outreach c/o Kiel University
URL of this event: http://idw-online.de/en/event72378
---