Event
---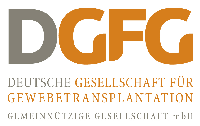 ---
11/23/2016 - 11/25/2016 | Hannover
25th Congress of the European Association of Tissue Banks
The DGFG is planning to hold the annual EATB congress in the recently rebuilt Herrenhausen castle which is surrounded by the Herrenhausen Gardens, the most significant baroque gardens in Europe. The historical ambience of the castle, the natural surroundings together with state of the art event technology therefore provide a charming congress location.

As decided at the General Assembly 2014, the annual congress is intended to be reduced to two days. The workshops will form an integral part of the congress in order to bring a specific added value, especially to the daily work of the tissue bank staff.

The abstract submission and online registration for EATB 2016 Congress is opened and the early registration deadline is prolonged, so you can benefit from reduced fees until August 15th, 2016.

Registration: http://www.eatb2016.eu/?s=registration
Abstract submission: http://www.eatb2016.eu/?s=call-for-abstracts

Please be aware of the deadlines for the submission:

Paper Submission Deadline: August 1, 2016
Papers Acceptance Notification: August 30, 2016

The German Society of Tissue Transplantation (DGFG - Deutsche Gesellschaft für Gewebetransplantation), was founded in 2007 as a non-profit company. The DGFG organizes tissue donation, operates and works with tissue banks, and provide tissue for transplantation.

Since 2007 the DGFG has been supported by the Hanover Medical School, the University Hospital of Leipzig, and the University Hospital Carl Gustav Carus Dresden. In 2015, the University Medical Department Rostock joined as another partner.

The DGFG has developed a tissue network of German hospitals and tissue banks, operating exclusively in the field of non-commercial tissue donation. In Germany we provide 120 transplant programs for corneas, 35 clinics for heart valves and blood vessels, and about 40 facilities for amniotic preparation. The DGFG has more than fifteen years of experience in the organization of tissue donation and the exchange of tissue transplants.
Information on participating / attending:
Registration: http://www.eatb2016.eu
Schloss Herrenhausen GmbH
Herrenhäuser Straße 5
30419 Hannover
Niedersachsen
Germany
Conference / symposium / (annual) conference
Presse- und Öffentlichkeitsarbeit
URL of this event: http://idw-online.de/en/event54646
---