Event
---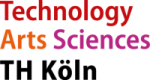 ---
05/31/2017 - 06/01/2017 | Köln
KISDconference: "Mit weit geschlossenen Augen. Virtuelle Realitäten entwerfen"
Facebook, Samsung, Google und HTC drängen mit ihren neuen Virtual-Reality-Brillen in den Massenmarkt und versprechen den Benutzern ein vollständiges Eintauchen in immersive Bildwelten. Unter Zuhilfenahme von Head-Mounted Displays der neuesten Generation, so lauten die Werbebotschaften übereinstimmend, werden virtuelle Realitäten endlich ›real‹. Doch von welchen real-virtuellen Realitäten wird hier gesprochen, was zeichnet sie aus, und worin unterscheiden sie sich von bloßen Bildräumen? In VR-Umgebungen wird das Entwerfen zu einem verkörperten Prozess, in dem sensuelle Informationen über den Körper und die Werkzeuge des Wahrnehmens und Entwerfens koordiniert und modifiziert werden. Aber sind diese Veränderungen auch erstrebenswert? Werden durch das körperhafte Versinken und die dauernde Präsenz in der wahrgenommenen Welt lebenswerte Umwelten erzeugt? Welche medialen Strategien im Umgang mit VR gibt es, das Eintauchen in immersive Umgebungen zu unterlaufen?

Diesen und anderen Fragen widmen sich fachübergreifend Forscher/-innen aus Design, Kunst und Architektur, Informatik, Philosophie, Kunstgeschichte, Medien- und Kulturwissenschaften sowie Theater-, Film- und Fernsehwissenschaft. Das Programm wurde zusammen mit dem Institute of Media and Design der TU Braunschweig konzipiert.

PROGRAMM

Mittwoch, 31. Mai 2017

15.00 Uhr
Einlass

16.00 Uhr
Begrüßung durch Prof. Dr. Sylvia Heuchemer, Vizepräsidentin für Lehre und Studium der TH Köln

Einführung durch Carolin Höfler (TH Köln) und Philipp Reinfeld (TU Braunschweig)

16.15 Uhr
Jonas Hansen, Burg Giebichenstein Kunsthochschule Halle
… you may ask yourself, how did I get here? Eine VR-Performance

17.00 Uhr
Lilian Haberer, Kunsthochschule für Medien Köln
Prothetische Screens? Modi des Tastens und der verkörperten Wahrnehmung in virtuellen und 3D-Raumerfahrungen

18.00 Uhr
Eröffnung der Ausstellung an der KISD
Photo-Based Architecture. Virtuelle Realitäten entwerfen


Donnerstag, 1. Juni 2017

08.30 Uhr
Einlass

09.30 Uhr
Carolin Höfler (TH Köln) und Philipp Reinfeld (TU Braunschweig)
Begrüßung

09.45 Uhr
Stephan Günzel, Berliner Technische Kunsthochschule
Vom Bild zum Raum – Aspekte virtueller Realität

10.30 Uhr
Michael Goesele, Technische Universität Darmstadt
3D-Rekonstruktion vom Pixel zum Modell – Wie kommt die Realität inden Rechner?

11.15 Uhr
Kaffeepause

11.30 Uhr
Tristan Thielmann, Universität Siegen
In die Höhe: Augmented Reality Navigation

12.15 Uhr
Marc Bonner, Universität zu Köln
Soweit die offene Welt reicht – Das Spiel mit Wildnis, Weite und den sie gliedernden Horizonten

13.00 Uhr
Mittagspause mit Gelegenheit zum Besuch der Ausstellung
Photo-Based Architecture. Virtuelle Realitäten entwerfen

14.00 Uhr
Lambert Wiesing, Universität Jena
Immersion und virtuelle Realität

14.45 Uhr
Jens Schröter, Universität Bonn/Senior Fellow IFK, Wien
Das volumetrische Bild, verräumlichtes Wissen und kollaborative Praxis

15.30 Uhr
Kaffeepause

15.45 Uhr
Frank Steinicke, Universität Hamburg
Immersives Design in Computer-vermittelten Realitäten – Science oder Fiction?

16.30 Uhr
Moderator: Marc Pfaff, Kunsthochschule für Medien Köln
Podiumsgespräch mit den Vortragenden

17.00 Uhr
Ende


WORKSHOP
Der Tagung ist ein kooperativer Workshop an der Köln International School of Design vorgeschaltet, in dem Designstudierende der KISD und Architekturstudierende der TU Braunschweig mit VR-Technologien gestalterisch-forschend experimentieren. Die Ergebnisse werden im Rahmen der Tagung präsentiert.


AUSSTELLUNG
Am ersten Tagungstag wird die Ausstellung »Photo-Based Architecture. Virtuelle Realitäten entwerfen« in der KISD eröffnet (31. Mai 2017, 18.00 Uhr). Die ausgestellten Arbeiten zeigen fotobasierte, analog-digitale Entwurfsexperimente, die Dr. Philipp Reinfeld gemeinsam mit Studierenden am Institute of Media and Design (Prof. Matthias Karch) der TU Braunschweig entwickelt hat.
Öffnungszeiten: 1. Juni 2017, 13.00 bis 14.00 Uhr, 17.00 bis 18.00 Uhr; 2. Juni 2017, 12.00 bis 16.00 Uhr
Information on participating / attending:
Anmeldung unter https://www.eventbrite.de/e/kisdconference-mit-weit-geschlossenen-augen-virtuell...

Alle Präsentationen werden in deutscher Sprache gehalten.
05/31/2017 16:00 - 06/01/2017 17:00
TH Köln
Köln International School of Design
Ubierring 40
50678 Köln
Nordrhein-Westfalen
Germany
Business and commerce, Scientists and scholars
Art / design, Construction / architecture, Cultural sciences, Information technology, Media and communication sciences
Conference / symposium / (annual) conference
Referat für Kommunikation und Marketing, Team Presse- und Öffentlichkeitsarbeit
URL of this event: http://idw-online.de/en/event57548
---