Event
---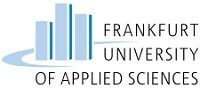 ---
11/02/2017 - 11/02/2017 | Frankfurt am Main
20. Gesundheitspolitisches Kolloquium
Die ambulante Notfallversorgung ist ein großer Streitpunkt zwischen Krankenhäusern sowie niedergelassenen Ärztinnen und Ärzten. Während sich viele Kliniken als Garanten der Notfallversorgung sehen, befürchten die Vertragsärztinnen und -ärzte die Infragestellung ihres ambulanten Sicherstellungsauftrags. Am 07. September 2017 hat der Sachverständigenrat zur Begutachtung der Entwicklung im Gesundheitswesen als mögliche Lösung die Schaffung voll integrierter, regionaler Leitstellen zur Notfallversorgung empfohlen. Diese sollen neben dem Ärztlichen Bereitschaftsdienst und den Klinikambulanzen auch die Rettungsdienste einbeziehen. Am 02. November 2017 findet das 20. Gesundheitspolitische Kolloquium zum Thema "Die Zukunft der ambulanten Notfallversorgung in Hessen: Wer übernimmt die Verantwortung?" statt. Es befasst sich mit diesen aktuell diskutierten Optionen in der Notfallversorgung in Hessen und richtet sich an Interessierte aus Hochschulen, Gesundheitswesen und Öffentlichkeit. Die Veranstaltung wird in Zusammenarbeit mit dem Zentrum für Gesundheitswirtschaft
und -recht (ZGWR) der Frankfurt University of Applied Sciences (Frankfurt UAS) durchgeführt. Die Anmeldung ist bis zum 27. Oktober 2017 unter www.vmvg.de möglich. Die Teilnahme an der Veranstaltung ist kostenfrei.

Während des Kolloquiums werden Vertreter/-innen aus dem Bereich der gesundheitlichen Notfallversorgung in einer Podiumsdiskussion ihren Standpunkt zum Thema deutlich machen. Teilnehmende sind Hans-Georg Jung, Gesundheitsamt Frankfurt, Online-Meldesystem "Ivena"; Dr. med. Thomas Menzel, Vorstand Klinikum Fulda, Vorstandsmitglied Hessische Krankenhausgesellschaft; Jochen Metzner, Hessisches Ministerium für Soziales und Integration sowie Dr. med. Eckard Starke, stellvertretender Vorstandsvorsitzender der Kassenärztlichen Vereinigung Hessen.

Termin "20. Gesundheitspolitisches Kolloquium":
02. November 2017, 18:00 bis 20:00 Uhr
Veranstaltungsort: Frankfurt University of Applied Sciences, Nibelungenplatz 1, 60318 Frankfurt, Gebäude 4, 1. Stock, Raum 111/112

Anmeldung unter: www.vmvg.de
Anmeldefrist: 27. Oktober 2017

Das 20. Gesundheitspolitische Kolloquium ist Teil einer Vortragsreihe, die der Verein für Management und Vertragsgestaltung in der Gesundheitswirtschaft e.V. (VMVG) bereits seit 2013 zusammen mit der Frankfurt UAS veranstaltet. Es bietet eine Plattform für aktuelle Hintergrundgespräche mit namhaften Persönlichkeiten aus Wirtschaft, Politik und Wissenschaft. Die Veranstaltungen finden am ZGWR statt, das die Kompetenzen der Frankfurt UAS auf den Gebieten Gesundheitswirtschaft, Gesundheitsökonomie und Gesundheitsrecht zusammenführt. Zweck des VMVG ist die Förderung der Wissenschaft, Forschung und Bildung auf den Gebieten der Ökonomie, des Rechts und der Politik des öffentlichen Gesundheitswesens.
Information on participating / attending:

11/02/2017 18:00 - 11/02/2017 20:00
Frankfurt University of Applied Sciences
Nibelungenplatz 1
Gebäude 4,
1. Stock,
Raum 111/112
60318 Frankfurt am Main
Hessen
Germany
Business and commerce, all interested persons
Medicine, Nutrition / healthcare / nursing
Presentation / colloquium / lecture
URL of this event: http://idw-online.de/en/event58761
---