Event
---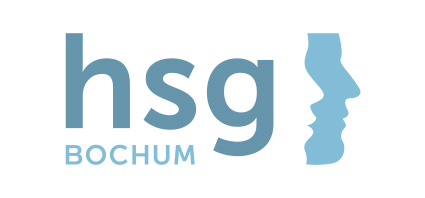 ---
12/04/2018 - 12/04/2018 | Bochum
'Karrieretag Pflege' an der hsg Bochum
Gemeinsam mit der Agentur für Arbeit Bochum veranstaltet die Hochschule für Gesundheit (hsg Bochum) auf dem Gesundheitscampus Nordrhein-Westfalen einen 'Karrieretag Pflege', der die beruflichen Möglichkeiten und Chancen im Tätigkeitsfeld Pflege aufzeigen soll. Der Karrieretag soll alle am Berufsfeld Pflege interessierten Personen ansprechen und ihnen Informationen rund um Studium, klassische Ausbildung, Weiterbildung und Bewerbungsmöglichkeiten liefern.

"Ein Blick auf die immer älter werdende Gesellschaft zeigt: Wir brauchen mehr Menschen, die in der Pflege arbeiten und die gut ausgebildet sind. Der Fachkräftebedarf wird weiter steigen und ist jetzt bereits enorm hoch. Gute Pflege aber will gelernt sein. Wer Interesse daran hat, mit Menschen zusammen zu arbeiten und sie ein Stück weit auf ihrem Lebensweg zu begleiten, sollte in jedem Fall eine Aus- oder Umschulung in diesem Bereich in Betracht ziehen. In Zukunft wird jeder Mann und jede Frau auf dem Arbeitsmarkt insbesondere in der Gesundheits- und Pflegebranche benötigt. Die beruflichen Chancen und Möglichkeiten in diesem Bereich könnten nicht besser sein und die Hochschule für Gesundheit bietet hier vor Ort sehr gute und vielfältige Ausbildungsvarianten. Unser gemeinsamer Informationstag dient dazu, noch mehr Interessenten und Nachwuchskräfte für diese Branche zu begeistern", sagte Dr. Regine Schmalhorst, Vorsitzende Geschäftsführerin der Agentur für Arbeit Bochum.

Dr. Regine Schmalhost und Prof. Dr. Anne Friedrichs, Präsidentin der hsg Bochum, hatten die Idee gemeinsam vorangetrieben, einen solchen Karrieretag Pflege an der hsg Bochum auf dem Gesundheitscampus NRW durchzuführen. "Wir freuen uns, am 4. Dezember 2018 in der Hochschule nicht nur unser Studienprogramm im Bereich der Pflege präsentieren zu können, sondern dank der Kooperation mit der Agentur für Arbeit Bochum auch Ansprechpartner*innen für die fachschulischen Ausbildungsangebote vor Ort zu haben und Klinken und Krankenhäusern als Aussteller Raum für Gespräche zu geben. Jeder, der an dem Berufsfeld Pflege interessiert ist, soll hier kompetent beraten werden", erklärte Friedrichs.

Folgende schulische Ausbildungen werden vorgestellt: Gesundheits- und Krankenpflege, Gesundheits- und Kinderkrankenpflege, Altenpflege, Operationstechnische Assistenz, Anästhesietechnische Assistenz, Medizinisch-technische Radiologie-Assistenz und Medizinisch-technische Laboratoriums-Assistenz. Die hsg Bochum stellt die beiden Studiengänge Pflege (Bachelor of Science, Vollzeit, grundständig, ausbildungsintegrierend) und Evidenzbasierung pflegerischen Handelns (Bachelor of Science, Teilzeit/berufsbegleitend, weiterqualifizierend) vor.

Viele Fragen soll das umfangreiche Vortragsprogramm beantworten. Außerdem checken Berater*innen der Agentur für Arbeit Bewerbungsmappen und es wird Führungen und Aktionen in den Skills-Labs der hsg Bochum geben.

Aussteller am 4. Dezember 2018 sind neben der Arbeitsagentur Bochum, dem Department für Pflegewissenschaft und der Zentralen Studienberatung außerdem: Alfried Krupp Krankenhaus Essen, Berufsgenossenschaftliches Universitätsklinikum Bergmannsheil, BIGEST - Bildungsinstitut für Berufe im Gesundheitswesen der St. Elisabeth Stiftung, Evangelische Kliniken Gelsenkirchen, Evangelische Krankenhausgemeinschaft Herne/Castrop-Rauxel, Klinikum Hochsauerland, Klinikum Westfalen, St. Elisabeth Gruppe, Universitätsklinikum Essen.
Information on participating / attending:
Die Teilnahme ist kostenfrei.
12/04/2018 15:00 - 12/04/2018 19:00
Gesundheitscampus 6
44801 Bochum
Nordrhein-Westfalen
Germany
Medicine, Nutrition / healthcare / nursing
(Student) information event / Fair
URL of this event: http://idw-online.de/en/event62192
Attachment

Karrieretag Pflege
---