Event
---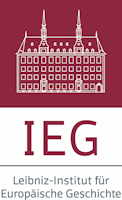 ---
07/02/2019 - 07/05/2019 | Bologna
ReIReS Course: Digital Humanities and Religious Studies in Italy
The course offers a perspective on excellence in Italian DH and on pioneering studies in the European and international context. In particular, it focuses on digital libraries and other features of Italian research, with special regard to religious studies. The expertise of the scholars offering lessons and training activities will be matched by theoretical and technical transfer on specific topics, such as analysis of Conciliar texts and Qur'anic palimpsests and manuscripts.

Trainers
Maristella Agosti, (University of Padua), Dino Buzzetti (University of Bologna), Davide Dainese (University of Bologna), Alba Fedeli (Hamburg University/Fscire), Alicia González Martínez, Claudio Leombroni, Thomas Milo (Decotype), Daniele Pellacani (Università di Bologna), Michele Pellegrini (Fscire), Francesca Tomasi (University of Bologna), Fabio Cusimano (Veneranda Biblioteca Ambrosiana), Carlo Meghini (CNR).

Common Objectives
The school meets ReIReS Common Objectives and Standards (https://reires.eu/common-objectives-and-standards-reires-training-programme/)

Specific Learning Goals
Participants will:
acquire knowledge about the main achievements of italian universities and research centers on DH;
explore new frontiers for the use of DH for historical-religious studies purposes;
be trained in how to develop a methodology to encode and decode palimpsests;
learn methodological implications of DH technical tools.

More
You can read more in the ReIReS Training Programme, page 57-59 (https://reires.eu/wp-content/uploads/2018/10/ReIReS-WP5-D5.1-TrainProgr-FINAL-OC...)
Information on participating / attending:
Application
We welcome your application by June 10, 2019 via the online application form. The course is open to scholars affiliated to the ReIReS consortium and to max. five persons from outside the consortium.

Persons from outside the consortium will pay a registration fee of € 395.00. Persons from Europe and from countries associated to H2020 can apply.

You will be informed on acceptance of your application within two weeks.
07/02/2019 18:00 - 07/05/2019 18:00
Fscire
via San Vitale 114
40125 Bologna
Italy
Scientists and scholars, Students
History / archaeology, Information technology, Philosophy / ethics, Religion, Social studies
Seminar / workshop / discussion
URL of this event: http://idw-online.de/en/event62721
---