Event
---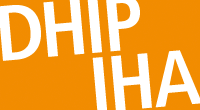 ---
06/05/2019 - 06/08/2019 | Paris und Versailles
The Paris Peace Conference 1919. The Challenge of a New World Order
»The Paris Peace Conference 1919. The Challenge of a New World Order«
Internationale Tagung in Paris und Versailles

Das Deutsche Historische Institut Paris, die Universität Paris 1 Panthéon-Sorbonne und das Centre de recherche du château de Versailles veranstalten vom 5. bis 8. Juni 2019 in Paris und Versailles die internationale Tagung »The Paris Peace Conference 1919. The Challenge of a New World Order«.

Mehr als 40 Historikerinnen und Historiker aus 8 Ländern, Spezialistinnen und Spezialisten ihres Faches, stellen im Rahmen der Tagung ihre aktuelle Forschung vor. Im Zentrum stehen dabei die Auswirkungen der Pariser Friedenskonferenz auf die politische, wirtschaftliche und soziale Ordnung Europas und der Welt. Vorträge und Podiumsdiskussionen finden am Deutschen Historischen Institut Paris, im französischen Ministerium für Europa und auswärtige Angelegenheiten sowie im Schloss Versailles statt.

Die Friedenskonferenz 1919–1920

Die Friedenskonferenz – 1919 in Paris eröffnet, welches noch die Narben der Bombardierungen des Krieges trug – war geprägt durch ihren kosmopolitischen Charakter und einen beispiellosen Ehrgeiz. Während sich der Wiener Kongress 1814–1815 die Aufgabe gestellt hatte, die europäische Ordnung neu zu organisieren, zielte die Pariser Konferenz auf eine Neudefinition der Weltordnung. Obgleich sie schon bei der Eröffnung Gegenstand von Zweifeln und sogar Hohn war, verbanden sich mit ihr doch hohe Erwartungen in Bezug auf eine Rückkehr zum Frieden. Im Rahmen der internationalen Tagung stehen die Grundprinzipien der Friedenskonferenz im Mittelpunkt: Achtung des internationalen Rechts, staatliche Souveränität, nationale Selbstbestimmung, Liberalisierung von Wirtschaft und Handel, öffentliche Diplomatie. Thematisiert werden außerdem die Widerstände und alternativen Projekte, die diese Prinzipien hervorriefen, die einmütigen und umstrittenen Entscheidungen und die dramatischen Folgen der Konferenz, die für das 20. Jahrhundert neue grundlegende Herausforderungen nach sich zog.

Die Internationale Tagung

Die Tagung wird an drei Orten stattfinden: am Deutschen Historischen Institut Paris im Marais, im Herzen von Paris, im französischen Ministerium für Europa und auswärtige Angelegenheiten, wo die Friedenskonferenz 1919 eröffnet wurde, sowie im Schloss Versailles, am historischen Ort der Unterzeichnung des Friedensvertrags.
Nach einem Einführungsvortrag des Historikers Eckart Conze von der Universität Marburg, am Mittwoch, den 5. Juni 2019, widmet sich die Tagung im Rahmen von 8 Panels der neuen globalen Ordnung, welche die Friedenskonferenz schuf, sowie deren Folgen weltweit. Am Freitag, den 7. Juni 2019, spricht Georges-Henri Soutou (Mitglied der Académie des sciences morales et politiques) im Ministerium für Europa und auswärtige Angelegenheiten zum Thema: »Hat Frankreich den Frieden verloren?«. Den Abschluss der internationalen Tagung bilden am Samstag, den 8. Juni 2019, zwei öffentliche Podiumsdiskussionen im Schloss Versailles mit dem Titel: »Versailles 1919, ein verpfuschter Frieden?« und »Versailles nach Versailles (1919–2019)«.

Die Tagung wird ausgerichtet mit der Unterstützung des französischen Ministeriums für Europa und auswärtige Angelegenheiten, der Fritz Thyssen Stiftung, der Konrad-Adenauer-Stiftung und der Mission du centenaire de la Première Guerre mondiale sowie in Kooperation mit dem Deutschen Historischen Institut London, dem LabEx Écrire une histoire nouvelle de l'Europe und der UMR SIRICE.
Information on participating / attending:
Teilnahme nur mit Anmeldung!

Anmeldung für den 5.-7. Juni per Email an event@dhi-paris.fr
Bei der Anmeldung bitte unbedingt angeben:
- Name, Vorname; Institution; Funktion
- für welche Programmpunkte Sie sich anmelden möchten

Anmeldung für die Podiumsdiskussionen am Samstag, den 8. Juni über: www.chateauversailles-recherche.fr/form/
06/05/2019 17:30 - 06/08/2019 16:15
INSTITUT HISTORIQUE ALLEMAND
Hôtel Duret-de-Chevry
8 rue du Parc-Royal
75003 Paris

MINISTÈRE DE L'EUROPE ET DES AFFAIRES ÉTRANGÈRES
Hôtel du ministre
37 quai d'Orsay
75007 Paris

CHÂTEAU DE VERSAILLES
Pavillon Dufour
Auditorium
Place d'Armes
78000 Versailles
Paris und Versailles
France
Journalists, Scientists and scholars
Conference / symposium / (annual) conference
Presse- und Öffentlichkeitsarbeit
URL of this event: http://idw-online.de/en/event63802
Attachment

2019_6_Programm_Tagung_The Paris Peace Conference 1919
---