Event
---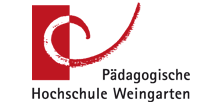 ---
09/25/2021 - 09/25/2021 | Weingarten
Schoolgardening in Europe – Teaching and Learning for the Future
"Bildung für nachhaltige Entwicklung ist eine der größten Herausforderungen unserer Zeit. Die vor uns liegenden Aufgaben sind bekannt, zum Beispiel die Klimaerwärmung zu reduzieren, den Verlust der Artenvielfalt zu stoppen, aber auch der zunehmenden Naturentfremdung von Kindern entgegenzuwirken. Zeit zum Handeln ist jetzt!", sagt Dr. Dorothee Benkowitz, Professorin im Fach Biologie an der PH Weingarten.

Schulgärten haben sich als besonders geeignete Lernorte für nachhaltiges Lernen erwiesen: Basierend auf eigenen Erfahrungen in und mit der Natur kann lokales Handeln mit globalem Denken sinnstiftend verknüpft werden. Die gefundenen Lösungen sind transferfähig, da ihnen kein träges Wissen, sondern persönlich bedeutsames Erfahrungswissen zugrunde liegt.

Europaweit ist viel Schulgarten-Expertise vorhanden: In den unterschiedlichen Ländern existieren viele Ideen, kreative Lösungsansätze und didaktische Materialien, die für andere jedoch oft nicht sichtbar sind. "Gemeinsam wollen wir ein europäisches Netzwerk zum Austausch von best practise aufbauen und uns so gegenseitig bei der Weiterentwicklung dieses zukunftsweisenden Lernortes unterstützen", erklärt Benkowitz.

Deshalb lädt sie zusammen mit Wissenschaftlerinnen und Wissenschaftlern der PH Vorarlberg sowie der Universität Györ, Ungarn, und der Bundesarbeitsgemeinschaft Schulgarten e.V. zur Online-Tagung "Schoolgardening in Europe - Teaching and Learning for the Future" am 25. September 2021 ein.

Professorin Benkowitz wird die Online-Jahrestagung zusammen mit Professor Dr. Bernd Reinhoffer (Prorektor für Lehre und Studium, PH Weingarten) und der Schirmherrin der Tagung, Bettina Gräfin Bernadotte (Mainau GmbH) eröffnen. Das Erasmus + Projekt wird von der EU gefördert.
Information on participating / attending:
Die Teilnahme an der Tagung und an den Workshops ist kostenlos. Die Teilnehmerzahl an der Zoom-Konferenz (Plenum) ist auf 250 begrenzt. Die maximale Teilnehmerzahl für jeden Workshop beträgt 25.
Anmeldeschluss ist der 15. September 2021.
09/25/2021 08:00 - 09/25/2021 13:00
Online-Konferenz
88250 Weingarten
Baden-Württemberg
Germany
Scientists and scholars, Students
Biology, Environment / ecology, Teaching / education
Conference / symposium / (annual) conference
Öffentlichkeitsarbeit & Marketing
URL of this event: http://idw-online.de/en/event69407
---