Event
---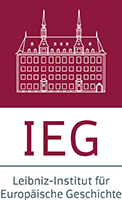 ---
11/24/2021 - 11/26/2021 | Mainz
Beyond Secularization– (De)Sacralization in Modern European History
Between 2020 and 2022, the Leibniz Institute of European History in Mainz (IEG) is hosting a series of conferences entitled »A Europe of Differences«. These meetings aim to bring the institute's researchers in contact with international experts to discuss perspectives on negotiating differences in early and late modern Europe. The third part of the series deals with the tension between sacralization and desacralization in modern Europe.

For more than two decades, there have been repeated declarations of the end of secularization theories and a return of religions in religious history and the sociology of religion. Consistent with the »post-secular era« proclaimed by Jürgen Habermas is the return of the sacred or at least a discernible increase in academic engagement with processes of sacralization and desacralization. Attention has focused on the question: what in a society is sacred and is therefore viewed as being non-negotiable, and how is the status of that which is sacred established and maintained, but also transformed and withdrawn again? The sacralizations of the nation, of the person and of human rights have been investigated, as well as the role of the sacred in the context of imperial expansion, in ethnological and missionary encounters with supposedly »primitive« religiosity, as well as the sacrality of art, nature, spaces, and heroism, among other things. While these studies diverge in their evaluation of the concrete historical relevance of the »power of the sacred« (Hans Joas), recent research certainly retains a fascination with the sacred. The sacred no longer appears as a neglected vestige in an inexorably secularizing society, but rather as the constitutive and meaningful core of different forms of human community formation.
Information on participating / attending:
Please contact Bernhard Gissibl (gissibl@ieg-mainz.de) or Andrea Hofmann (hofmann@ieg-mainz.de).
11/24/2021 15:00 - 11/26/2021 20:30
International Online Conference at Leibniz-Institute of European History, Alte Universitässtr. 19
55116 Mainz
Rheinland-Pfalz
Germany
Scientists and scholars, Students
History / archaeology, Philosophy / ethics, Politics, Religion, Social studies
Conference / symposium / (annual) conference
URL of this event: http://idw-online.de/en/event70193
Attachment

Programme
---