Event
---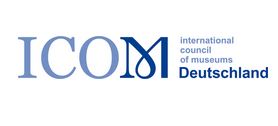 ---
01/17/2022 - 01/17/2022 | Online
Elfenbein – was nun?
Seit über 40.000 Jahren schaffen Menschen aus den Stoßzähnen von Mammut und Elefant figürliche Darstellungen, Musikinstrumente und Gebrauchsgegenstände, die auch in Sammlungen und Museen Eingang gefunden haben. Doch ist Elfenbein nicht nur ein exquisiter Werkstoff, sondern auch ein Symbol für den gewaltvollen und kolonialen Kontext seiner Gewinnung sowie die Ausbeutung der Natur durch den Menschen.

Die andauernde Wertschätzung des Materials ist ein Motor für die brutalen Praktiken von illegalen Jäger*innen und die bevorstehende Ausrottung der Elefanten sowie für die anhaltende Ausbeutung der natürlichen Ressourcen von Ländern des Globalen Südens durch die ehemaligen Kolonialmächte. Welche Verantwortung tragen Museen durch das Aufbewahren und Ausstellen von Elfenbein für diese Missstände? Wie sollen Museen und Sammlungen mit den vorhandenen Stücken umgehen, und was können Richtlinien für die Zukunft sein?

Über die Rolle und den Handlungsspielraum von Museen im Umgang mit dem Material Elfenbein wollen die Stiftung Humboldt Forum im Berliner Schloss und ICOM Deutschland am 17. Januar 2022 auf einem Fachtag im Humboldt Forum beraten. Nach einer Kuratorenführung durch die Ausstellung "Schrecklich schön. Elefant – Mensch – Elfenbein" und Impulsen internationaler Expert*innen zu Materialästhetik, Naturkunde, Sammlungsgeschichte, Rechtsprechung, Tierschutz und Ökonomie erarbeiten die Teilnehmer*innen gemeinsam Empfehlungen für die künftige Sammlungs- und Ausstellungsarbeit.

Mit Beiträgen von:

Alberto Saviello, Kunsthistoriker und Kurator der Ausstellung "schrecklich schön. Elefant – Mensch – Elfenbein" im Humboldt Forum

Edda Behringer-Roßwinkel, Direktorin des Deutsches Elfenbeinmuseums, Erbach (angefragt)

Lydia Kitungulu, Head of Exhibitions, National Museums of Kenya

Cheryl Lo, ehemals Senior Wildlife Crime Officer, WWF Hong Kong (angefragt)

Ingo Ludwig, Referent für Artenschutz, Senatsverwaltung für Umwelt, Verkehr und Klimaschutz Berlin

Der Fachtag findet online auf Deutsch und Englisch statt.

Anmeldung erbeten bis 13. Januar 2022 unter einladung@humboldtforum.org

Inhaltliche Ansprechpartnerinnen: Dortje Fink dortje.fink@humboldtforum.org und Dr. Uta Kornmeier uta.kornmeier@humboldtforum.org.

Der Fachtag ist eine Kooperation von der Stiftung Humboldt Forum im Berliner Schloss und ICOM Deutschland.
Information on participating / attending:

01/17/2022 12:30 - 01/17/2022 19:15
Online
Online
Berlin
Germany
Scientists and scholars, all interested persons
Cultural sciences, Environment / ecology, History / archaeology, Philosophy / ethics, Social studies
Conference / symposium / (annual) conference, Seminar / workshop / discussion
Presse- und Öffentlichkeitsarbeit / Public Relations
URL of this event: http://idw-online.de/en/event70359
---