Event
---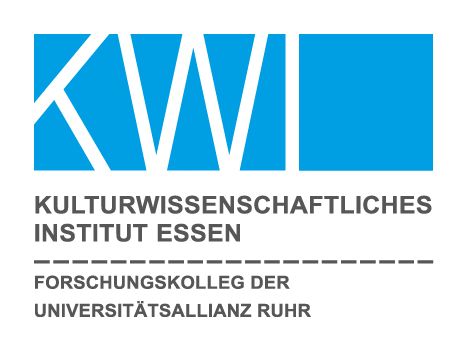 ---
02/15/2022 - 02/15/2022 | Essen
Anna Aslanyan Presents her Book "Dancing on Ropes: Translators and the Balance of History"
Translation, as any practitioner will attest, is as much about cultural mediation as it is about finding the right words and putting them in more or less the right order. That is one of the central ideas explored in Anna Aslanyan's recent book, Dancing on Ropes: Translators and the Balance of History.

Stories of translators succeeding or failing thanks to their grasp of cultural issues, or lack thereof, are as old as multilingual communication itself. They go back to the days of the Ottoman empire, when the job of the translator involved – just as it does today – much more than conveying ready messages. When translating, we inevitably intervene, add or cut, change the meaning or reframe the source, gloss local aspects or contextualise political demands, rephrase the author's wording or introduce their work. From the Great Game to the West's recent withdrawal from Afghanistan, cultural awareness has always been as important as linguistic skills. Aslanyan's own career as a translator and interpreter is full of examples confirming that words alone are rarely enough to establish communication. In this talk, she will share several stories, past and present, to demonstrate that we have to translate not only between languages but, crucially, between cultures.

ANNA ASLANYAN is a journalist and translator working from Russian. She writes for the Times Literary Supplement, the Guardian and other publications. Her popular history of translation, Dancing on Ropes: Translators and the Balance of History, is out with Profile Books.

FRIEDRICH BALKE is Professor of Media Studies at the Ruhr-University of Bochum, with a special emphasis on the theory, history, and aesthetics of visual representation. He is the spokesperson of the Research Training Group "Documentary Practices. Excess and Privation," funded by the German Research Foundation (DFG).

ABOUT CARTE BLANCHE IV
Exchanges have always been an essential component of the KWI's activities. We are part of a regional consortium of universities in the Ruhr area and cooperate closely with our local partner institutions. At the same time, our work thrives on an international outlook that taps into debates and developments in the social sciences and humanities abroad. In the new online instalment of our Carte Blanche lecture series, the KWI will provide a platform to bring these two networks into conversation. In each session, an international guest speaker will present original research, which will then be discussed by a scholar from the University Alliance Ruhr.

SPEAKER
Anna Aslanyan

RESPONDENT
Friedrich Balke, Ruhr University Bochum (RUB)

COORDINATION
Danilo Scholz, Institute for Advanced Study in the Humanities (KWI)

ORGANISER
Organised by the Institute for Advanced Study in the Humanities (KWI)
Information on participating / attending:
Participation online via ZOOM. Please register via emily.beyer@kwi-nrw.de until February 14th, 2022.
02/15/2022 18:00 - 02/15/2022
Goethestr. 31
45128 Essen
Nordrhein-Westfalen
Germany
Cultural sciences, History / archaeology, Language / literature, Media and communication sciences, Social studies
Presentation / colloquium / lecture, Seminar / workshop / discussion
URL of this event: http://idw-online.de/en/event70472
Attachment

Poster Carte Blanche IV
---