Event
---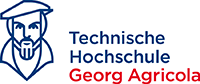 ---
09/06/2022 - 09/07/2022 | Kassel
kassel22 - let´s talk about Grubenwasser
Ob Bergbauunternehmen, Ingenieurbüros, Behörden oder Forschungseinrichtungen – sie beschäftigen sich mit dem Thema Grubenwasser oder Wasser der Kaliförderung. Die Tagungsserie soll Austauschplattform im deutschsprachigen Raum sein, um Sie mit Ihren Kolleginnen und Kollegen in Kontakt zu bringen. Grubenwasser steht bei allen Fachvorträgen im Fokus. Einen Schwerpunkt gibt es keinen – lassen Sie uns über die Bereiche Tiefbau, Tagebau, aktiver Bergbau, Nachbergbau, Monitoring, Dokumentation, Grubenwassereinigung, organische Schadstoffe oder rechtliche Fragen diskutieren. Wir wollen voneinander lernen und Experten, aber auch Neulinge auf diesem Gebiet miteinander verknüpfen.

Einen Schwerpunkt gibt es keinen – mögliche Themen sind:

- Tiefbau
- Tagebau
- aktiver Bergbau
- Nachbergbau
- Monitoring
- Dokumentation
- Grubenwassereinigung
- organische Schadstoffe
- Wasser aus dem Salzbergbau
- rechtliche Fragen

Neben dem Vortragsprogramm bieten wir Ihnen zwei eintägige Lehrgänge rund um das Thema Grubenwasser an. Sie wenden sich sowohl an Anfänger als auch an Spezialisten im Bereich Grubenwasser. Klicken Sie auf den jeweiligen Titel, um mehr Informationen zu erhalten. Die Kosten als Normalzahler betragen 300 € (Studenten mit Nachweis die Hälfte), wobei Getränke und Mittagessen eingeschlossen sind.

Die documenta Stadt Kassel liegt zentral in Deutschland. Sie lässt sich gut aus Nord, Süd, Ost und West erreichen, egal ob Sie per PKW oder mit öffentlichen Verkehrsmitteln anreisen. Historisch und aktuell ist Kassel mit dem Kohle- und Salzbergbau verbunden – optimal für eine Tagung wie die kassel22.

Tagungsleitung:
Christian Wolkersdorfer ist Präsident der International Mine Water Association und Inhaber des Forschungslehrstuhls für Grubenwassermanagement an der Tshwane University of Technology in Pretoria, Südafrika. Er hat 31 Jahre Erfahrung im Bereich Grubenwasser und ist Autor von über 200 Fachartikeln sowie mehreren Büchern zum Thema Grubenwasser. Elke Mugova ist wissenschaftliche Mitarbeiterin am Forschunszentrum Nachbergbau der TH Georg Agricola. Sie promoviert an der TU Bergakademie Freiberg über nachhaltige Flutungsniveaus.

Partner:
Die IMWA (International Mine Water Associaton, die TU Freiberg, die TH Georg Agricola und die Tshwane University of Technology (Pretoria/Südafrika) sind Mitausrichter der Tagung.
Information on participating / attending:
Early Bird noch bis Ende März!
Anmeldung via Anmeldesystem ConfTool.
09/06/2022 09:00 - 09/07/2022 16:00
Gegenbauer
im Haus der Kirche
Wilhelmshöher Allee 330
34131 Kassel
Deutschland

+49 561 93781580
+49 561 93781530
info@tagungszentrum-kassel.de
www.tagungszentrum-kassel.de
34131 Kassel
Hessen
Germany
Business and commerce, Scientists and scholars
Chemistry, Economics / business administration, Environment / ecology, Geosciences
Conference / symposium / (annual) conference, Seminar / workshop / discussion
URL of this event: http://idw-online.de/en/event71030
Attachment

Tagungsposter
---