Event
---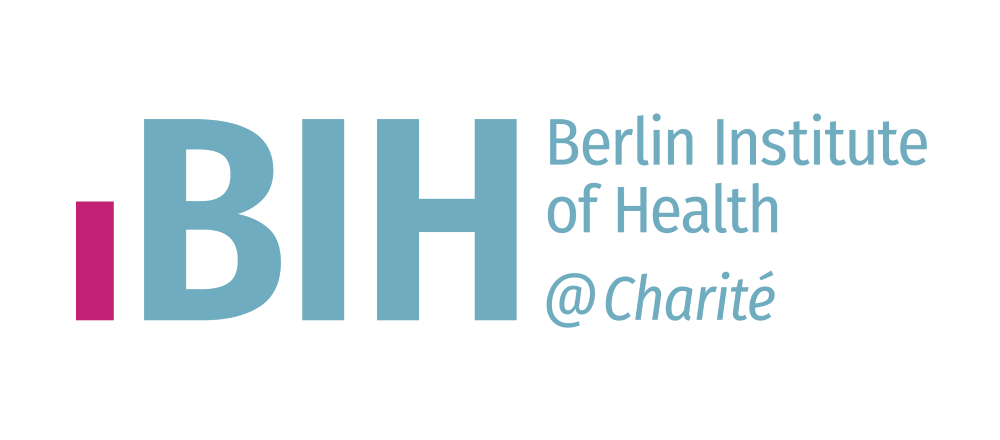 ---
12/12/2022 - 12/12/2022 | Berlin
Öffentliche Abendveranstaltung: Im Fokus: RNA. Ein neuer Hoffnungsträger in der modernen Medizin
Mit den in der Coronapandemie entwickelten Impfstoffen wurde mRNA weltweit bekannt. Dabei stellt die "messenger" oder Boten-RNA nur einen kleinen Teil eines wachsenden Forschungsgebiets dar, in dem bereits seit einem halben Jahrhundert geforscht wird und dessen Bedeutung für die Medizin erst jetzt breitere Aufmerksamkeit und Anerkennung findet.

In den letzten Jahren haben Wissenschaftler*innen zahlreiche unterschiedliche RNA-Arten und deren vielfältige Funktionen in Organismen entschlüsselt. Sie entdeckten, dass RNA-Moleküle mit vielen verschiedenen biologischen Prozessen in Verbindung stehen und eine wichtige Rolle bei zahlreichen Krankheiten spielen. Innerhalb der klinischen Forschung und Diagnostik gewinnt die Analyse von RNA bei Patient*innen zunehmend an Bedeutung. Anhand der RNA lassen sich gesunde von kranken Zellen unterscheiden oder krankmachende Keime diagnostizieren, und sie erlaubt die Entwicklung und Anwendung moderner, zum Teil ebenfalls RNA-gestützter Therapie- und Immunisierungsverfahren. Daneben kommen auch die ersten medizinischen RNA-Produkte auf den Markt. Neben den bereits erfolgreich eingesetzten Impfstoffen gegen SARS-CoV-2 sind Impfstoffe gegen andere Viren wie z. B. das Zikavirus und innerhalb der Krebstherapie personalisierte mRNA-basierte Impfstoffe in klinischen Studien. Aufbauend auf der Forschung und Entwicklung der vergangenen Jahrzehnte ist eine personalisierte Medizin, d. h. auf den*die jeweilige*n Patienten*in abgestimmte Diagnostik und Therapie nun zum Greifen nah.

Nach einem Grußwort von Boris Fehse, Professor für Zell- und Gentherapie am UK Hamburg-Eppendorf und Sprecher der AG Gentechnologiebericht, erläutern die Referenten Markus Landthaler, Leif Ludwig und Michael Wenger die Relevanz und das Potenzial unterschiedlicher RNAs für Biologie und Medizin. Jörn Walter, Professor für Genetik an der Universität des Saarlandes und stellvertretender Sprecher der AG Gentechnologiebericht, sowie Daniela Remus, freie Wissenschaftsjournalistin, moderieren den Abend.

Vortragende:
Markus Landthaler: Professor für RNA-Biologie an der Humboldt-Universität zu Berlin; Gruppenleiter am Max-Delbrück-Centrum (MDC) für Molekulare Medizin.
Leif Ludwig: Gruppenleiter am Berlin Institute of Health (BIH) at Charité und am Max Delbrück Center.
Michael Wenger: Vice President Clinical Development bei BioNTech SE, Mainz.
Information on participating / attending:
Journalist*innen sind herzlich eingeladen, an der Veranstaltung teilzunehmen. Bitte melden Sie sich dazu bei Pressesprecherin Dr. Stefanie Seltmann an.

Kontakt
Dr. Stefanie Seltmann
Leiterin Stabsstelle Kommunikation
Berlin Institute of Health at Charité (BIH)
+49 (0) 30 450 543019
stefanie.seltmann@bih-charite.de
12/12/2022 18:30 - 12/12/2022 20:00
Kaiserin-Friedrich-Haus
Robert-Koch-Platz 7, Hörsaal
10115 Berlin
Berlin
Germany
Journalists, all interested persons
Presentation / colloquium / lecture
Presse- und Öffentlichkeitsarbeit
URL of this event: http://idw-online.de/en/event73140
Attachment

Die RNA Polymerase II übersetzt DNA in mRNA.
---