Event
---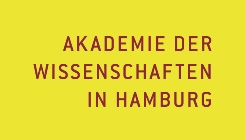 ---
02/09/2023 - 02/10/2023 | Greifswald
"Anti-infective Strategies of the Future – Prevention, Diagnostics, Therapy"
Die Corona-Pandemie hat gezeigt, wie hoch akut die Lage sein kann, wenn ein Infektionserreger wie SARS-CoV-2 neu auftritt. Hinzukommt die Antibiotika-Resistenzkrise, die für einige Erreger bereits den Beginn einer post-antibiotischen Ära eingeläutet hat. Nach wissenschaftlicher Einschätzung ist es wichtig, die anti-infektiven Strategien dringend weiterzuentwickeln – und zwar in allen Dimensionen: Prävention, Diagnostik und Therapie. Deshalb beleuchtet die Greifswalder Fachtagung unter der wissenschaftlichen Leitung der Akademiemitglieder Prof. Dr. Barbara Bröker und Prof. Dr. Ansgar W. Lohse das Tagungsthema entsprechend mit Blick auf diese drei Felder.

Prof. Dr. Ansgar W. Lohse, Direktor I. Medizinische Klinik und Poliklinik am
Universitätskrankenhaus Hamburg-Eppendorf, Akademiemitglied und Sprecher der AG
"Infektionsforschung und Gesellschaft" an der Akademie der Wissenschaften in Hamburg: "Die Entwicklung von Resistenzen ist in allen Mikroorganismen evolutionär bedingt angelegt. Genau deshalb werden wir immer wieder neue anti-infektive Strategien brauchen, um flexibel und effektiv veränderte und neue Erreger behandeln zu können. Hierbei müssen wir sowohl die Bekämpfung der Erreger als auch die Stärkung der körpereigenen Abwehrstrategien ins Auge fassen."

Prof. Dr. Barbara Bröker, Leitung des Instituts für Immunologie der Universitätsmedizin
Greifswald, Akademiemitglied und Mitglied der AG "Infektionsforschung und Gesellschaft" an der Akademie der Wissenschaften in Hamburg: "Als Immunologin begeistern mich die
erstaunlichen Fähigkeiten der körpereigenen Abwehrsysteme. Diese halten den Körper meist lebenslang im Gleichgewicht mit seiner mikrobiellen Umwelt. Wo dies nicht genügt, können wir das Immunsystem beim Impfen gezielt ansprechen; dies bewährt sich seit Jahrhunderten und auch gerade jetzt. Auf unserer Tagung wollen wir diskutieren, welche neuen, alternativen Möglichkeiten es gibt, das Immunsystem bei Infektionen günstig zu beeinflussen."

Vorträge halten:
Galit Alter (Boston), Fabio Bagnoli (Siena), Michael Bauer (Jena), Isabelle Bekeredjian-Ding (Langen), Alex van Belkum (Leiden), Maziar Divangahi (Montreal), Eran Elinav (Rehovot),Wolf-Dietrich Hardt (Zürich), Florian Klein (Köln), Meytal Landau (Haifa), Chris Meier (Hamburg), Rolf Müller (Saarbrücken), Andreas Peschel (Tübingen), Thomas Rudel (Würzburg), Stefan Schwarz (Berlin), Victor Torres (New York), Jörg Vogel (Würzburg), Lothar Wieler (Berlin).
Information on participating / attending:
Wer teilnehmen möchte, kann sich auf der Website des Alfried Krupp Wissenschaftskollegs bis
zum 23.01.2023 registrieren. Dies gilt auch für die digitale Teilnahme: https://www.wikogreifswald.de/anmeldung-anti-infective-strategies-of-the-future-prevention-diagnostics-therapy/
02/09/2023 15:00 - 02/10/2023 19:30
Hörsaal des Alfried Krupp Wissenschaftskolleg,
Martin-Luther-Straße 14
17489 Greifswald
Mecklenburg-Vorpommern
Germany
Journalists, Scientists and scholars
Conference / symposium / (annual) conference
Presse- & Öffentlichkeitsarbeit
URL of this event: http://idw-online.de/en/event73430
Attachment

Internationale Fachtagung "Anti-infektive Strategien der Zukunft" in Greifswald beleuchtet Möglichkeiten von Prävention, Diagnose und Therapie
---