Event
---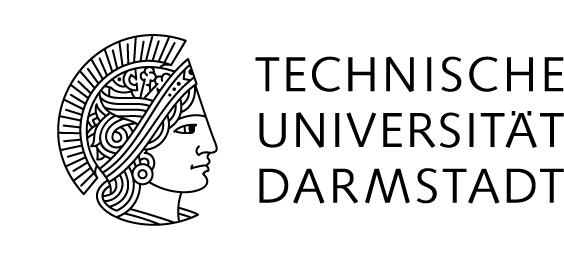 ---
---
09/03/2018 - 09/06/2018 | Darmstadt
KogWis 2018
In zahlreichen Vorträgen und Symposien werden neueste Forschungsergebnisse der Kognitionswissenschaft, der Künstlichen Intelligenz, der Neurowissenschaft, der Psychologie, der Linguistik und der Philosophie des Geistes diskutiert.
Zu den Höhepunkten des Programms gehören sechs Plenarvorträge, die von international führenden Wissenschaftlern gehalten werden:

Dr. Tessa Dekker (University College London), zeigt, wie bei der Geburt stark verrauschte und undeutliche Sinneswahrnehmungen durch Lernvorgänge im weiteren Verlauf der menschlichen Entwicklung zu robusten Entscheidungen führen können (Montag, 03.09., 9:00 Uhr).

Prof. Frances Egan (Rutgers University) spricht darüber, welche Konsequenzen unterschiedliche Arten interner Repräsentationen von externen Vorgängen in computationalen Modellen für das Verständnis mentaler Vorgänge haben können (Montag, 03.09., 14:00 Uhr).

Christopher Summerfield (University of Oxford) zeigt exemplarisch auf, in welchen Domänen Menschen neuesten Algorithmen der künstlichen Intelligenz noch immer weit überlegen sind, und wie wir verstehen können, warum dies so ist (Dienstag, 04.09., 9:00 Uhr).

Iris van Rooij (Radboud University Nijmegen) stellt neuere Forschung vor, in der sie nachweist, dass die häufig propagierte Annahme, dass Heuristiken mentale Vorgänge vereinfachen, nach computationalen Massstäben nicht aufrechtzuerhalten ist (Dienstag, 04.09., 14:00 Uhr).

Máté Lengyel (University of Cambridge & CEU) stellt langjährige Forschungsergebnisse zusammen, die zeigen, wie unser Gehirn die mannigfaltigen Unsicherheiten in unseren Wahrnehmungen und Entscheidungen verarbeitet und daraus Modelle unserer Umwelt zu erstellen lernt (Mittwoch, 05.09., 9:00 Uhr).

Den Abschluss der Plenarvorträge bildet Noah Goodman (Stanford University), der aufzeigt, wie Modelle des maschinellen Lernens erklären können, wie wir Menschen kognitive Fähigkeiten wie Sprache oder abstrakte Konzepte erlernen, aber auch soziale Schlussfolgerungen aus unserer Umwelt ziehen können (Mittwoch, 05.09., 14:00 Uhr).
Information on participating / attending:
Veranstaltung für Journalisten und Journalistinnen kostenlos
09/03/2018 08:00 - 09/06/2018 14:00
Technische Universität Darmstadt
Magdalenenstraße 12
Historisches Maschinenhaus
64289 Darmstadt
Hessen
Germany
Journalists, Scientists and scholars
Information technology, Language / literature, Medicine, Philosophy / ethics, Psychology
Conference / symposium / (annual) conference
URL of this event: http://idw-online.de/en/event61275
---