Event
---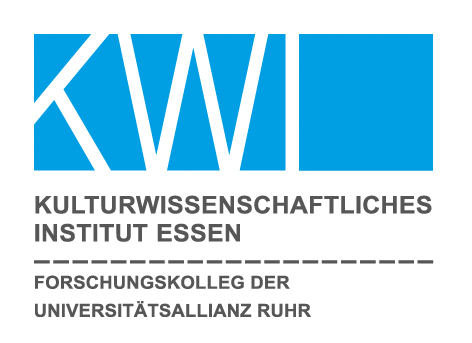 ---
---
Share on:
10/30/2020 - 10/30/2020 | Essen
Diskussion: Das Fotobuch-Quartett+
Angelehnt an das "Literarische Quartett" besprechen Damian Zimmermann und Nadine Preiß (beide Photoszene), Markus Schaden (The PhotoBookMuseum), Wolfgang Zurborn (Lichtblick School), Oliver Rausch und Frank Dürrach (beide Fotoakademie-Koeln) in wechselnder Besetzung sowie ein wechselnder Gast live und vor Publikum vier Fotobücher und diskutieren sich mal liebevoll und wohlwollend, mal gemein und bösartig die Köpfe heiß.

Die Veranstaltungen werden aufgezeichnet und anschließend online gestellt. Das Fotobuch-Quartett+ ist ein Format der Internationalen Photoszene Köln und findet an wechselnden Orten wie dem Museum für Angewandte Kunst Köln (MAKK), den Kunsträumen der Michael-Horbach-Stiftung, im Forum für Fotografie Köln oder im Zephyr in Mannheim statt. Gäste der bisherigen Ausgaben waren Renate Gruber, Claudia Dichter, Alexa Becker, Katja Stuke, Thekla Ehling, David Klammer, Erik Kessels, Bettina Flitner und Celina Lunsford.

Wir sind sehr glücklich, dass Dr. Anja Schürmann vom Kulturwissenschaftlichen Institut Essen (KWI) das Fotobuch-Quartett zu sich einlädt. Gemeinsam mit ihr werden Nadine Preiß und Damian Zimmermann (Photoszene) sowie Frank Dürrach und Oliver Rausch (Fotoakademie-Koeln) vier Fotobuch-Neuerscheinungen vorstellen und über sie diskutieren.

Wegen Corona kann die Veranstaltung nicht physisch besucht werden, aber wir werden sie live und in Farbe über Youtube und Zoom übertragen. Alle weiteren Infos werden rechtzeitig veröffentlicht.

Und zu guter Letzt: Die vier Bücher, über die wir uns unterhalten werden, sind:
– "ISCHGL" von Lois Hechenblaikner, erschienen im Steidl Verlag
– "HOW TO SECURE A COUNTRY" von Salvatore Vitale, erschienen bei Lars Müller Publishers
– "EVERYTHING IS UP IN THE AIR, THUS OUR VERTIGE" Yann Mingard, erschienen bei Editions GwinZegal
– "THE COAST" von Sohrab Hura, erschienen im Eigenverlag

Die bisherigen Veranstaltungen sind hier abrufbar: https://www.photoszene.de/de/fotobuch-quartett.html

REFERENT*INNEN
Anja Schürmann, KWI
Nadine Preiß, Photoszene
Damian Zimmermann, Photoszene
Frank Dürrach, Fotoakademie-Koeln
Oliver Rausch, Fotoakademie-Koeln

TEILNAHME & ANMELDUNG

VERANSTALTER
Eine Veranstaltung der Internationalen Photoszene Köln in Kooperation mit dem Kulturwissenschaftlichen Institut Essen (KWI).
Information on participating / attending:
Teilnahme via ZOOM nur nach Anmeldung bis zum 28. Oktober unter maria.klauwer@kwi-nrw.de
10/30/2020 19:00 - 10/30/2020
Kulturwissenschaftliches Institut Essen (KWI)
Goethestr. 31
44128 Essen
Nordrhein-Westfalen
Germany
Scientists and scholars, all interested persons
Art / design, Cultural sciences, Language / literature, Media and communication sciences
Seminar / workshop / discussion
URL of this event: http://idw-online.de/en/event67070
---