Event
---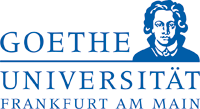 ---
---
Share on:
01/22/2021 - 01/22/2021 | Frankfurt am Main
The syntax of everyday injustice
Arundhati Roy ist Autorin des 1997 veröffentlichten, preisgekrönten Bestsellers "Der Gott der kleinen Dinge", in dem sie die Beziehungen zwischen Kastensystem, Klassengesellschaft, Kapitalismus und Imperialismus thematisiert. In den Jahren zwischen der Veröffentlichung ihres ersten und zweiten, von der Kritik gelobten Romans, der zwei Jahrzehnte später erschien, schrieb sie vor allem literarische und politische Essays und konfrontierte die indische Gesellschaft zu unterschiedlichen Themen: religiöse Verfolgung, wirtschaftliche Ungleichheiten, Kasten- und Klassenhierarchien, die Ausbeutung natürlicher Ressourcen und die damit einhergehende Enteignung von Kleinbauern unter dem Deckmantel der Entwicklung.

Ihr umfangreiches non-fiktionales Werk – "Die Politik der Macht", "Aus dem Workshop der Demokratie" unter anderen – sowie ihr zweiter Roman "Das Ministerium des äußersten Glücks" legen dar, wie Kapitalismus und Privatisierungen die Demokratie unterminieren, die Umwelt zerstören und den Klimawandel unumkehrbar vorantreiben. Sowohl ihre Romane als auch ihr non-fiktionales Werk sind Inhalt lebendiger, zum Teil hitziger, wissenschaftlicher Debatten sowohl innerhalb als auch außerhalb Indiens. Ihre Werke werden heute in mehr als vierzig Sprachen gelesen.

Roy ist eine fortwährende Kritikerin von Kommunalismus und Majoritarismus in der indischen Politik. Ihr prägnante Analyse des Graswurzelfaschismus und des ideologischen Nährbodens den dieser bedarf, um in der indischen Gesellschaft und andernorts zu gedeihen, bildet die Grundlage für ihr jüngstes Werk "Azadi – Freedom, Fascism, Fiction" (2020).


Die Vorlesungsreihe "In Transit|ion – Frankfurt Lectures in Literary and Cultural Studies" ist ein internationales und transdisziplinäres Angebot des Instituts für England- und Amerikastudien der Goethe-Universität Frankfurt. Zweimal pro Semester präsentieren führende Wissenschaftler der englischsprachigen Welt ihre neuesten Forschungsergebnisse aus den Bereichen Amerikastudien, Englandstudien und Anglophone Literaturen und Kulturen. Seit sie 2016 ins Leben gerufen wurde, waren Forscher aus international erstklassigen Universitäten in Großbritannien (Oxford, Cambridge), den USA (Columbia, Chicago), Australien (Monash University) und Indien (North Bengal) zu Gast.
Information on participating / attending:

01/22/2021 10:00 - 01/22/2021 12:00
Online Zoom Event
Frankfurt am Main
Hessen
Germany
Presentation / colloquium / lecture, Seminar / workshop / discussion
Public Relations und Kommunikation
URL of this event: http://idw-online.de/en/event67567
---