Event
---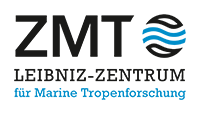 ---
05/17/2018 - 05/18/2018 | Bremen
ZMT Netzwerktreffen Marine Bioökonomie: Wissenschaft trifft Wirtschaft
Bioökonomie heißt, biologische Ressourcen, wie Pflanzen, Tiere und Mikroorganismen zu nutzen und schlägt eine Brücke zwischen Wissenschaft, Technologie, Ökologie und effizienter Wirtschaft. Die nachhaltige Bewirtschaftung der Meere und Küsten der Tropen ist für eine leistungsstarke und international wettbewerbsfähige nationale Bioökonomie unverzichtbar. Gleichzeitig gefährden Übernutzung und Verschmutzung in den tropischen Küstenstaaten die fragilen Ökosysteme in den Meeren und damit die Lebensgrundlage vieler Küstenbewohner.

Um die steigende globale Nachfrage nach tropischen marinen Nahrungsmitteln und anderen Ressourcen sowie nach Entwicklung von umweltverträglichen Infrastrukturen in tropischen Ländern langfristig zu sichern, ist es notwendig, Ansätze für nachhaltige Fischerei, Aquakultur und weitere aquatische Industrien zu entwickeln. Im Sinne der Bioökonomie-Strategie* des Bundesministeriums für Bildung und Forschung bedarf es gemeinsamer Projekte zwischen Wissenschaft und Wirtschaft, um durch innovative Produkte und Verfahren den Übergang zu einer nachhaltigen und wissensbasierten Bioökonomie mitzugestalten sowie von internationalen Partnerschaften und Wachstumsmärkten zu profitieren.

In diesem Rahmen organisiert das ZMT sein erstes Netzwerktreffen "Marine Bioökonomie" in Bremen. Ziel ist es, die Wissenschaftler des Instituts und weiterer Forschungseinrichtungen der Region mit Partnern vor allem aus der Wirtschaft aber auch aus Politik und Entwicklungszusammenarbeit zu vernetzen. Das ZMT möchte einen Raum bieten, um Strategien und konkrete Vorhaben rund um Technologietransfer, Wissensaustausch und nachhaltigem Wirtschaften zu initialisieren.

Gemeinsam sollen Forschungsbedarfe identifiziert und Transferprojekte in den Bereichen nachhaltiger Aquakultur und Fischerei entwickelt werden mit konkreten Anwendungsmöglichkeiten für die Seafood-, Lifescience-, Pharmazie-, Kosmetika-, Düngemittel- und Futtermittel-Industrie. Ebenso liegen die Hafen- und Wasserwirtschaft im Bereich der Veranstaltung.

Wir möchten Interessierte aus Forschung und Unternehmen gerne zur Teilnahme am ersten ZMT-Netzwerkwerktreffen "Marine Bioökonomie" in Bremen einladen. Die Veranstaltung umfasst diverse Impulsvorträge, Workshops und Diskussionsrunden. Sie findet mit freundlicher Unterstützung der Metropolregion Nordwest e.V. und des Bremer Senators für Wirtschaft, Arbeit und Häfen statt.

Gerne können Sie sich über unser Onlineportal anmelden: https://tinyurl.com/zmt-air-anmeldung. Die Teilnehmeranzahl ist auf 65 Personen begrenzt, weitere Anmeldungen werden auf eine Warteliste gesetzt. Die Veranstaltungssprache ist aufgrund der internationalen Ausrichtung auf Englisch. Seitengespräche können auf Deutsch geführt werden.

Weitere Informationen sowie das vorläufige Programm können auf der folgenden Website eingesehen werden: www.leibniz-zmt.de/kooperationen/wirtschaft/netzwerktreffen-marine-biooekonomie.

Sollten Sie Fragen haben, wenden Sie sich bitte an Herrn Dr. Bevis Fedder:
bevis.fedder@leibniz-zmt.de oder telefonisch +49 421 23800 – 67.

* "Nationalen Forschungsstrategie BioÖkonomie 2030"
Information on participating / attending:
Gerne können Sie sich über unser Onlineportal anmelden: https://tinyurl.com/zmt-air-anmeldung.

Die Teilnehmeranzahl ist auf 65 Personen begrenzt, weitere Anmeldungen werden auf eine Warteliste gesetzt. Die Veranstaltungssprache ist aufgrund der internationalen Ausrichtung auf Englisch. Seitengespräche können auf Deutsch geführt werden.
05/17/2018 09:00 - 05/18/2018 16:00
Leibniz-Zentrum für Marine Tropenforschung (ZMT)
Fahrenheitstr. 6
28359 Bremen
Bremen
Germany
Business and commerce, Scientists and scholars
Biology, Economics / business administration, Environment / ecology, Geosciences, Oceanology / climate
Seminar / workshop / discussion
Presse- und Öffentlichkeitsarbeit
URL of this event: http://idw-online.de/en/event60050
Attachment

Forschung des ZMT zu multiropher Aquakultur mit Seegurken.

Agenda für das ZMT Netzwerktreffen Marine Bioökonomie (Draft)
---