Event
---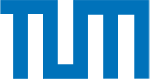 ---
06/27/2022 - 06/30/2022 | Garching
IKOM Come-back! - Die Tore zu aktuellen Branchengrößen wieder geöffnet
Die IKOM organisiert mit mehr als 100 ehrenamtlich tätigen Studierenden auch eine der größten Karrieremessen Deutschlands am Campus Garching. Studenten aller Fachrichtungen können sich an vier branchenspezifischen Tagen bei über 300 Unternehmen auch hier über Praktika, Abschlussarbeiten und Festanstellungen informieren und wieder persönlich neue Kontakte zu Firmenvertretern knüpfen.
Begleitet von Workshops, Einzelgesprächen, Bewerbungsfotos und Lebenslaufschecks, wird das Angebot der IKOM Messen abgerundet. Informationen bekommen Interessierte jederzeit unter www.ikom-tum.de sowie auf der Facebook- und Instagramseite der IKOM. Hier können sich Studierende auch persönlich an die Organisatoren wenden, wenn sie Teil des engagierten IKOM-Teams werden wollen.

Hinweise für Journalistinnen und Journalisten:

Das IKOM-Team lädt Pressevertreter herzlich zur IKOM ein. Die größte studentische Karrieremesse findet vom 27. bis 30. Juni in Garching statt. Dort haben Journalistinnen und Journalisten die Möglichkeit, mit Unternehmensvertretern, Helfern und Studierenden zu sprechen, um Eindrücke von der IKOM 2022 einzufangen. Medienvertreter melden sich bei Interesse gerne bei Ricarda Schecke unter schecke@ikom-tum.de. Gerne vermitteln wir Ihnen unter Bewerbern und Firmen Gesprächs- und Interviewpartner.

Über die IKOM:

Das IKOM- Team besteht aus über 100 ehrenamtlichen Mitgliedern verschiedenster fachlicher Hintergründe und organisiert seit 1989 Karriereforen für junge Akademiker. Dazu gehören Deutschlands größte studentische Karrieremesse mit über 300 Unternehmen und rund 15.000 Besuchern sowie deren spezialisierte Äquivalente IKOM Bau, IKOM Life Science und IKOM Start-Up. Hinzu kommen exklusive Formate wie der IKOM Consulting Day und jährlich über 40 Workshops, Exkursionen und Seminare. Sämtliche Angebote der IKOM sind für Studierende kostenlos und dienen dazu, den Start ins Berufsleben zu erleichtern.
Information on participating / attending:
Wir freuen uns, euch im Sommer 2022 wieder auf unserem größten Karriereforum begrüßen zu dürfen. Freut euch auf zahlreiche Firmen, die in der Magistrale des Maschinenbaugebäudes - TUM School of Engineering and Design - mit euch ins Gespräch kommen wollen. Weitere Angebote werden die Messe begleiten und euch helfen eure Karriere zu boosten.
06/27/2022 09:00 - 06/30/2022 16:00
Magistrale des Maschinenbaugebäudes - TUM School of Engineering and Design
Garching
Bayern
Germany
(Student) information event / Fair
Corporate Communications Center
URL of this event: http://idw-online.de/en/event71576
---